July 27-29 2018
Solberg Airport - Readington, NJ
973-882-5464
Countdown to Festival Fun

Until the 2018
Quick Chek New Jersey
Festival of Ballooning!
Sunrise Yoga and Jazzercise at
SUNRISE YOGA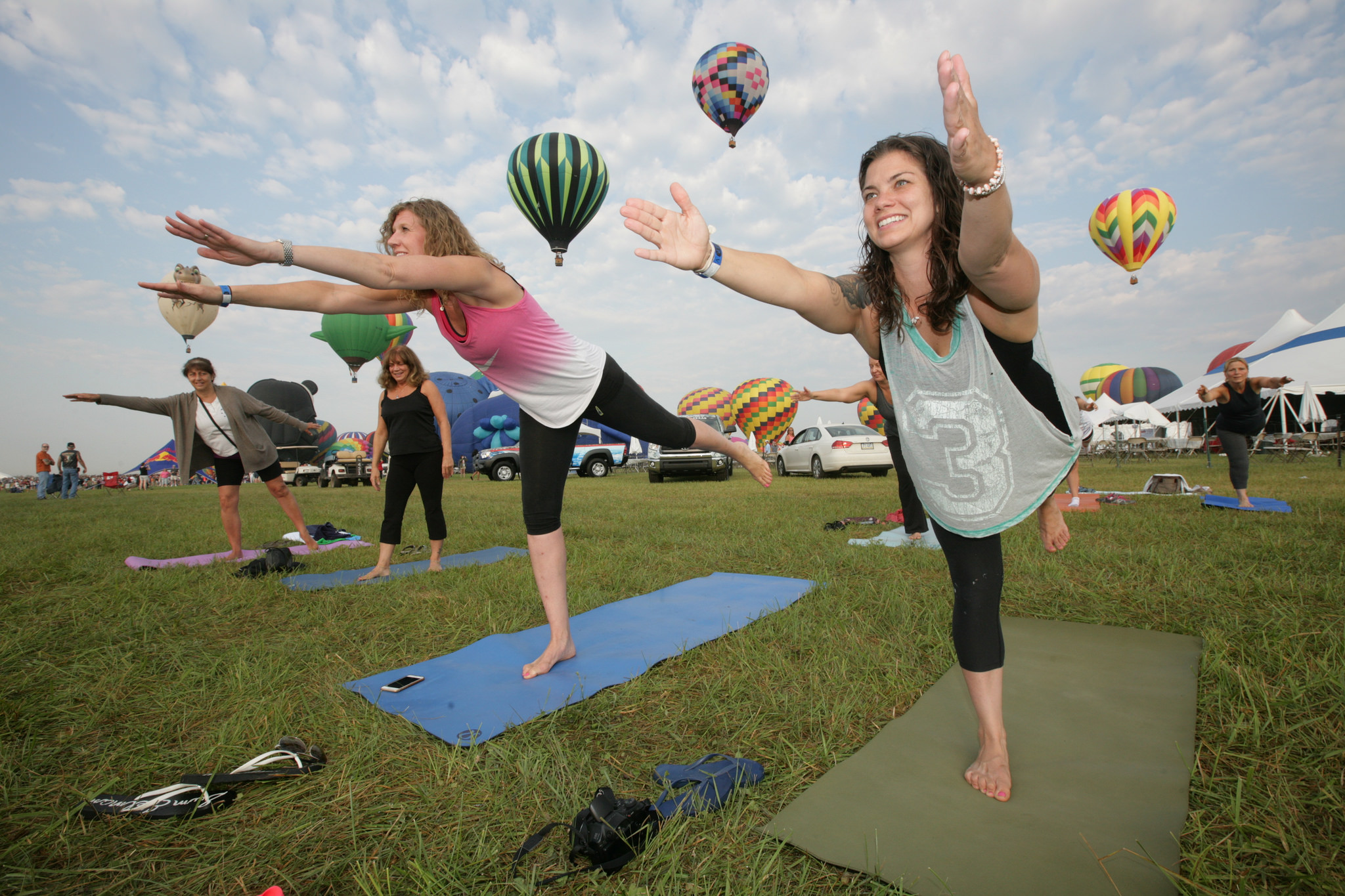 When: 7:00am
Where: Corporate Hospitality Village
For the tenth year in a row, yoga students will greet the rising sun in front of the panoramic back drop of over 100 balloons ascending into the skies of New Jersey. This year's sessions will be lead by Christine Spinelli of Sphericality. Click on their logo below to learn more!

---
JAZZERCISE PRE-RACE WARMUP
When: 7:30am
Where: Chrysler Pacifica Family Fun Pavilion
Jazzercise returns to the festival this year. A Certified instructor of Jazzercise will lead the workout program, which offers a fusion of jazz dance, resistance training, Pilates, yoga, and kickboxing movements, has positively affected millions of people worldwide. Benefits include increased cardiovascular endurance, strength, and flexibility, as well as an overall "feel good" factor.