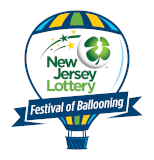 Countdown to Festival Fun

Until the 2020
Quick Chek New Jersey
Festival of Ballooning!
You can be part of history in 2022 when the New Jersey Lottery Festival of Ballooning as we celebrate its 39th anniversary, July 29 - 31 at Solberg Airport in Readington, NJ.

The Festival wasn't a festival when it started. Flamboyant millionaire adventurer Malcolm Forbes, newspaper publisher Tom Curley, Bill Lewis and friends brought 10 balloons to a local truck stop on Route 78 as a weekend gathering of balloon enthusiasts in 1983.

Lewis grew that first get-together into an annual festival, attracting 40 balloons and 40,000 people annually over a 10-year period and moving it to Solberg Airport. Looking to take what had become the New Jersey Festival of Ballooning to the next level, he sold the event to Howard Freeman and John Korff in 1993, who were looking for a showcase event to build around the Garden State.

Experts in promoting live events, they brought in more balloons and more attractions with an emphasis on affordable family entertainment. Live concerts were added.

Today, the 39th annual New Jersey Lottery Festival of Ballooning is the largest summertime hot air balloon and music festival in North America. It is truly a must on anyone's summer list of things to do --- more than 100 sport and special

shaped hot air balloons will take to the skies twice each day in mass ascensions over the scenic Hunterdon County countryside. Upwards of 175,000 people and media outlets from around the world are expected at the Festival in 2022.

Look for future newsletters to learn more about the history of the Festival, our plans for our 39th anniversary, and how you can be a part of our celebrating 39 years of affordable family fun including opportunities for you to go up, up and away on a magic carpet ride in the sky.
Ballooning Then: The History Of Balloon Flight!
The Montgolfier brothers, who owned a paper factory in France in the 1700s, became intrigued by a piece of paper that flew up a chimney under a roaring hearth one day. They began to experiment by filling a small silk bag with smoke and were thrilled as it floated to the ceiling. The Montgolfier brothers wanted to make the first manned flight in a hot air balloon. However, they had promised their father that they would never risk their lives by going up in a balloon. Although there were volunteers for the first manned flight, the balloon flight launched with only a duck, a rooster, and a sheep in the basket. This flight took place at Versailles on September 18, 1783 and was witnessed by King Louis XVI. The animals were unharmed during the eight minute flight.
Did you know?
Benjamin Franklin witnessed the first balloon flight in Paris in 1783 and was a signatory of the official report that went to the Academy of Sciences. The first balloon flight in North America was piloted by Jean-Pierre Blanchard on January 9, 1793. The flight launched from Philadelphia, PA and landed in Deptford, NJ.
Balloons and Bubbly: Champagne?

Why is champagne closely associated with ballooning? The tradition dates back to the first balloon flight in France. Early balloons were attacked by the landowners with stones, clubs, and pitchforks as they landed, since the landowners believed the balloons to be "fire-breathing monsters." These early French aeronauts found that they could distract the landowners by offering them a glass of champagne. While it is unlikely that today's landowners think of balloons as "fire-breathing monsters," pilots still offer a bottle of champagne to thank them for the use of their land. A champagne toast also takes place after each balloon flight, along with the recitation of the Balloonists' Prayer.
November 21, 1783:
The first recorded manned flight in a hot air balloon takes place in Paris on November 21, 1783. Constructed from paper and silk by the Montgolfier brothers, this balloon was piloted on a 22- minute flight by Pilatre de Rozier and Marquis d'Arlandes, two noblemen from the court of Louis XVI and Marie Antoinette. They ascended from the center of Paris 500 feet above the rooftops before eventually landing miles away in a local vineyard.