JULY 23-25, 2021
Solberg Airport - Readington, NJ
973 882 5464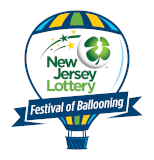 Countdown to Festival Fun

Until the 2020
Quick Chek New Jersey
Festival of Ballooning!
The New Jersey Lottery Festival of Ballooning

Participating Pilots for 2021

If you are a pilot and want to fly at this year's festival, please email Kristin Vincent at

[email protected] and request an application.

To see our 2019 Participating Pilots, click here.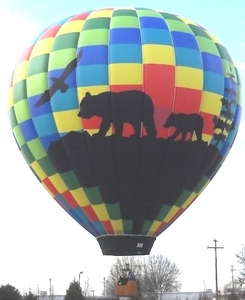 Spellbound Spirit III - Randy Lee - #46
Balloon Name: Spellbound Spirit III
Pilot: Randy Lee
Hometown: Four Oaks, NC
1. What is your full-time job? Retired Contract Auctioneer
2. Where/when was your first balloon ride as a passenger, and how did that influence your decision to become a pilot? Burlington, NC in 1996. Love at first flight!
3. Favorite part about being a balloon pilot? The people we get to meet. You never know whose path you'll cross.
4. What are your hobbies other than ballooning? Snowmobiling
5. Where is your favorite place to fly? The Crown of Maine. Beautiful rolling countryside
Why? 6. What's the name of your balloon and story behind it? Spellbound Spirit III, Third generation of Spellbound. Silhouettes of Bears and Eagles
7. Where is the most interesting place that you landed or most interesting experience that you had after you landed? Most interesting place I've landed was on a pontoon boat in a large lake. Most interesting experience after landing, being invited to eat at the birthday party that was happening where we landed.
8. Have you had any unique engagements that happened at the New Jersey Lottery Festival of Ballooning or during private flights? Had a guy propose to his lady and she said: "I've got to think about this." And, gave him the ring back.
9. What incentives do you provide in order to wrangle crew during your normal flights? Food after we fly.
10. Do you have any unique traditions pre-and/or post flight? Lots of Laughter! And, we provide Champagne or Sparkling Juice, a story about the history of ballooning and flight certificates for each passenger.
11. How long have you flown at the 38th Annual New Jersey Festival of Ballooning? 12 years.
| | | |
| --- | --- | --- |
| | Displaying items 41 through 57 of 57 | |