JULY 23-25, 2021
Solberg Airport - Readington, NJ
973 882 5464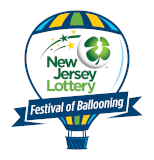 Countdown to Festival Fun

Until the 2020
Quick Chek New Jersey
Festival of Ballooning!
The New Jersey Lottery Festival of Ballooning

Participating Pilots for 2021

If you are a pilot and want to fly at this year's festival, please email Kristin Vincent at

[email protected] and request an application.

To see our 2019 Participating Pilots, click here.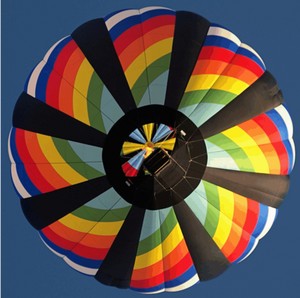 Movin' Magic - Mark MacSkimming
Balloon: Movin' Magic
Pilot: Mark MacSkimming
Hometown: Harrisburg, PA
FUN FACTS WITH PILOT MARK MACSKIMMING
1. What is your full-time job? Vice President of Sales and Marketing
2. Where/when was your first balloon ride as a passenger, and how did that influence your decision to become a pilot? I crewed for a local pilot for six years. When he ordered a new balloon, he offered to sell me his used balloon with training.

3. Favorite part about being a balloon pilot? People. I love sharing the magic of ballooning with all we come in contact with.

4. What are your hobbies other than ballooning? Ice hockey and motorcycles.

5. Other than here at the Festival, where is your favorite place to fly? Why? My home area of Hershey PA. Open area, great land owners and no flight restrictions.

6. What's the name of your balloon and the story behind it? Movin' Magic. All of my "toys" in my life held that name starting with my second car - a street racer.

7. Where is the most interesting place that you landed or most interesting experience that you had after you landed? Unknowingly landed on the ranch of NASCAR driver Ryan Newman. Mr. Newman was such a gracious host by including a tour of his "Rescue Ranch" - a dog rescue operation run by he and his wife, and he capped off the visit with lunch at his home.

8. Have you had any unique engagements that happened at the New Jersey Lottery Festival of Ballooning or during private flights?
Engagements ... The ride operations at NJLF asked if I would do a "unique" proposal flight, to which I replied sure, without inquiring why it was deemed "special." Interestingly enough the proposal was by a US Navy recruit about to leave for basic training and she wanted to propose to her girlfriend before deploying. They were a great couple, wonderful people and a first for me ... and she said yes.

9. What incentives do you provide in order to wrangle crew during your normal flights? Usually a meal and/or cocktails after the flight. They are not paid directly, but do travel with me at no expense to them.

10. Do you have any unique traditions pre-and/or post flight? We are all business pre-flight and happily provide the traditional champagne toast celebration post-flight.

11. How long have you being flying here at the Festival? This will be my 30th Festival; my first year was 1991.
| | | |
| --- | --- | --- |
| | Displaying items 1 through 40 of 58 | |