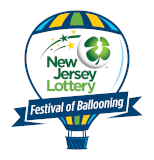 Countdown to Festival Fun

Until the 2020
Quick Chek New Jersey
Festival of Ballooning!
BALLOON RIDE INFORMATION


Please review the below information and let us know if you have any questions, contact Kristin Vincent at [email protected] or 1-800-HOT AIR 9.

CHECK IN TIME AT RIDE TENT:

Check in for AM RIDES: 5:15AM AM FLIGHT TIME: 6:30AM

Check in for PM RIDES: 5:15PM PM FLIGHT TIME: 6:30PM

Where to Check-in? Check in will be at the Balloon Ride Tent, find on the Festival Map.

What to Wear? Dress comfortably for outdoor activity: closed-toed, flat shoes suitable for a walk in the woods (no sandals, heels or open-toed shoes please) and comfortable slacks (no shorts or skirts) are highly recommended. Layers are suggested as our dawn flights may start out chilly and grow warmer as the sun comes up and the opposite for our sunset flights. We strongly recommend a baseball cap or other type of hat as some radiant heat from burners overhead may be felt.

How long is the flight? Your adventure will begin when you check in with our ride tent and are assigned to a pilot. From there, you will be escorted onto the launch field and be surrounded by up to 100 hot air balloons all-preparing for lift-off. Once your balloon is inflated and ready to go, you will be lifted off the ground to fly amongst the clouds. Your flight will last approximately 20-45 minutes depending on the weather and suitable landing spot, you will be gently placed back on the ground. Your pilot will pack up the balloon and drive you back to the festival grounds in the balloon chase vehicle. The whole experience can take anywhere from two to three hours, but it will be an experience that you will never forget!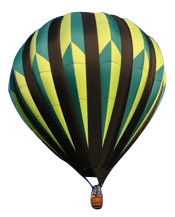 TICKETS/BOARDING PASS- YOU MUST bring your emailed boarding pass and photo ID with you. You also need a general admission ticket for each person to enter the festival grounds. This is not included in the purchase of the balloon ride. If you haven't already purchased tickets, you need to buy a general admission ticket online at www.balloonfestival.com or at the gate.

On-site, you will check-in at the Ride Tent and your pilot will be assigned. IF YOU DO NOT HAVE YOUR BOARDING PASS, YOUR FLIGHT MAY BE FORFEITED! After check-in you will be directed to the pilot area, you will wait here until you see a crew member or pilot escorts you to the balloon.

IMPORTANT CHECK IN INSTRUCTIONS - You must check in at the ride tent with you boarding pass no later than 5:15 am for morning flights or 5:15 pm for evening flights. Be sure that you have completed and mailed back your waiver(s) to the festival office. FAILURE TO DO SO WILL RESULT IN YOUR SEAT BEING REASSIGNED OR YOUR TICKET FORFEITED! Be sure to allow ample travel time, taking traffic and crowds into consideration.

Checklist: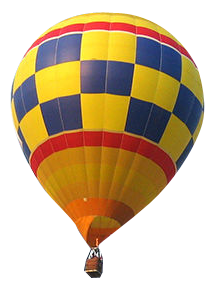 Plan to arrive on time and account for travel & traffic (particularly on Saturday evening)
Dress appropriately
Mail back completed waiver to the festival office

DON'T FORGET TO BRING YOUR BOARDING PASS AND PHOTO ID
DON'T forget your general admission ticket

Check in at the Ride Tent
AND HAVE A WONDERFUL TIME!