JULY 23-25, 2021
Solberg Airport - Readington, NJ
973 882 5464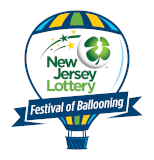 Countdown to Festival Fun

Until the 2020
Quick Chek New Jersey
Festival of Ballooning!
Festival Weekend Employment Opportunities

Are you interested in working behind the scenes of New Jersey's largest summertime event? We are always looking for part-time staff to work during the month leading up to the festival as well as the weekend of the festival (July 23 - 25, 2021). This is a great opportunity for teachers, college students, and all others!

The vast majority of the positions available at the 2021 New Jersey Lottery Festival of Ballooning are in the following areas:

Jobs during Festival weekend:

Ticket Takers
Ticket Sellers

Jobs during Festival weekend and leading up to the festival:

Customer Service Representatives, including phone staff

Other positions are also available.

If you would like to apply to work at the festival, send us an email at [email protected] with your name, contact information, where you live, and your availability or call 973-882-5464.