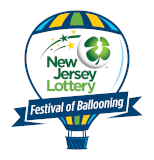 Countdown to Festival Fun

Until the 2020
Quick Chek New Jersey
Festival of Ballooning!
We have received inquiries about whether the balloon festival might be affected if President Trump visits Trump National Golf Course in Bedminster during the Festival weekend.

No need to worry, the Festival will go on as usual, including all five (5) scheduled mass balloon ascensions.

The festival works closely with the Federal Aviation Administrtion (FAA), as well as many federal and local agencies to ensure the Festival won't be grounded during a presidential visit to the area.

We look forward to seeing you July 24-25-26 for the Festival's 38th anniversary celebration with another great lineup of family-oriented fun, top-flight entertainment and five (5) scheduled mass hot ascensions of up to 100 spectacular hot air balloons throughout the weekend.