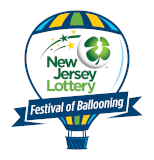 Countdown to Festival Fun

Until the 2020
Quick Chek New Jersey
Festival of Ballooning!
How to Perform at the 2022 New Jersey Lottery Festival of Ballooning
Do you want to perform on the same stage that has hosted The Beach Boys, Third Eye Blind, Meat Loaf, Barenaked Ladies and lots of other rock superstars?
We are continuing our tradition of showcasing "up and coming" artists on our main stage.
We are happy to announce our continued partnership with REVERBNATION, allowing you to submit your press kit online!
If you would like to perform at the 39th Annual New Jersey Lottery Festival of Ballooning (July 29-31), we would love to hear from you. Please adhere to the following guidelines.
PLEASE, NO EMAIL SUBMISSIONS OR PHONE CALLS.
Submissions will open starting March 1, 2022.