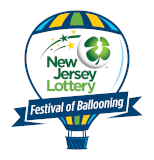 Countdown to Festival Fun

Until the 2020
Quick Chek New Jersey
Festival of Ballooning!
READINGTON, NJ --- Taking family entertainment to a whole new level, the Quick Chek New Jersey Festival of Ballooning has announced a concert lineup that will appeal to audiences of all ages with advance tickets going on sale this Friday, March 28 at 10:00 a.m.

"This is one of the greatest lineups we have ever had and we want to give everyone an equal chance to buy VIP tickets early," said Howard Freeman, Executive Producer of the Quick Chek New Jersey Festival of Ballooning in association with PNC Bank, noting that premium seating for last year's Jonas Brothers concert was a complete sell-out in advance of the Festival. "We have the Gin Blossoms for contemporary adults, classic rock from Bad Company's Paul Rodgers, one of pop's greatest superstars in Kenny Loggins, and the newest teen sensations in Menudo. Everyone who buys a concert ticket will also receive free admission into the Festival. This is a great opportunity to be guaranteed the best seats."

The 26th annual Festival, the largest summertime hot air balloon and music festival in North America, has been as known for its classic live performance lineup as much as for its 125 colorful hot air balloons that take to the skies each summer. This year's Festival will be July 25-26-27 at Solberg Airport in Readington in Hunterdon County, less than one hour from New York City and Philadelphia.

The 2008 live concert lineup begins with New Jersey Skylands Insurance Companies presenting '90s alternative rock band the Gin Blossoms on Friday, July 25 at 8:00 p.m. Known for interacting with their fans during their live sets, the band's hits include "Hey Jealousy", "Til I Hear It From You" which appeared in the film, Empire Records, "Follow You Down" from the box office smash How To Lose A Guy in 10 Days, and the Grammy®-award nominated "As Long As It Matters."

Readington will be rockin' once again on Saturday night at 8:00 p.m. when platinum-selling, singer-songwriter Paul Rodgers takes the stage performing Bad Company's greatest hits. Rodgers has formed and led three bands to worldwide success: Free, Bad Company, and The Firm, selling more than 90 million records and selling out tours worldwide. His multi-platinum albums have spawned the rock classics "Can't Get Enough", "Feel Like Making Love", "Shooting Star", "Bad Company", "Rock & Roll Fantasy", and "All Right Now". Rodgers' Grammy-nominated solo career includes a No. 1 DVD in 2007 and in the Fall he'll tour with Queen throughout Europe.

The Festival boasts two great shows on Sunday, July 27. Menudo, which started the wave of talented singing and dancing groups and launched the career of international superstar Ricky Martin, is back with a new, updated version that came together on the MTV reality television series last fall. Comprised of five young Latinos between the ages of 15 and 18, this new contemporary boy band will perform on Sunday, July 27 at 1:00 p.m. Following their performance, the group will have a one-hour public meet-and-greet where fans will be able to meet the band in person.

PNC Bank presents Grammy-winning superstar Kenny Loggins on Sunday, July 27 at 3:00 p.m. Possessing a welcoming voice in popular music that can be identified as soon as a song starts, this singer-songwriter has enjoyed a long career in record and film music that has made him a household name. From Loggins & Messina classics like "Danny's Song" and "Your Mama Don't Dance" to signature solo tracks "Come Celebrate Me Home" and the Grammy-winning hit "This Is It" to his Top 5 duet with Stevie Nicks on "Whenever I Call You 'Friend'," Loggins' expansive body of work speaks volumes with its warmth and directness. He is also one of the most successful movie theme song composers with massive hits "I'm Alright" (Caddyshack), "Danger Zone" (Top Gun) and the Oscar-nominated "Footloose" (Footloose).

Blue Sky Club VIP tickets which include concert seats, VIP parking, executive restrooms, Festival admission and priority viewing of the scheduled hot air balloon mass ascensions, are $50 for the Gin Blossoms, $65 for Paul Rodgers, and $65 for Kenny Loggins. Three-day Blue Sky Club VIP tickets are $150, a savings of $30. Advance tickets will be available through midnight, Thursday, July 24.

General admission tickets include admission into the Festival and lawn seating for all shows, including Menudo. General admission tickets are $17 in advance for adults and $7 in advance for children ages 4-12. General admission tickets at the gate will be $25 for adults and $10 for children 4-12. Children age 3 and under are free. All tickets are sold on a first come, first served basis.

Tickets to the 26th annual Quick Chek New Jersey Festival of Ballooning concert series go on sale this Friday, March 28 at 10:00 a.m. Tickets may be purchased online at www.balloonfestival.com or by calling 1-800-HOT-AIR-9 starting 10:00 a.m. Friday and then between 8:00 a.m.-6:00 p.m. Monday through Friday.

26th annual Quick Chek New Jersey Festival of Ballooning

Friday, July 25, 8:00 p.m. --- New Jersey Skylands Insurance presents the Gin Blossoms; $50 Blue Sky Club VIP

Saturday, July 26, 8:00 p.m. --- Paul Rodgers; $65 Blue Sky Club VIP

Sunday, July 27, 1:00 p.m. --- Menudo (general admission only)

Sunday, July 27, 3:00 p.m. --- PNC Bank presents Kenny Loggins, $65 Blue Sky Club VIP

General admission tickets to the Festival include lawn seating for all performances: adults: $17 in advance, $25 at the gate; children ages 4-12: $7 in advance, $10 at the gate. Children age 3 and under are free. Advance tickets are available through midnight, Thursday, July 24.

|

Back to index...