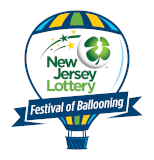 Countdown to Festival Fun

Until the 2020
Quick Chek New Jersey
Festival of Ballooning!
Are you looking for something out of the ordinary to do with all your friends? Want to celebrate a special occasion such as graduation with the family? Need someplace different for your company picnic to thank your employees or wow an important client?

Then come experience the magic of ballooning with your own first-class, private party at the Festival!

If you want to throw a party that will be long remembered, we'll put together the right hospitality package for you. We have private tents right along the flight line of the balloon launch field that provide priority viewing of our morning and evening mass ascensions. Scrumptious buffets and kid-friendly meals with linen-clothed tables, private pay bar and food service, VIP parking, and access to executive restrooms can be tailored to meet your needs. We can even provide for a balloon to be tethered right outside your tent.

Imagine having a great breakfast on Sunday morning just as up to 125 balloons take to the sky right in front of you. Your kids going up for a tethered balloon ride just a few feet away from your own VIP hospitality area. Your client enjoying Kenny Loggins in concert in the afternoon. This is the perfect way to reward your employees and their families.

"It's a fun, family outing and a great way for us to reward our customers and maintain our relationships with them," said Renna Wild, Special Events Coordinator for St. Louis, MO-based United Van Lines. "This will be our fourth year having a hospitality tent at the Festival. We've made it something the whole family can enjoy. We even have themed goody bags to go along with the evening balloon glow for our guests."

"Sunday is a great family day at the Festival and we'll do whatever it takes to make it special," said Jim Finnegan of Growth Restaurants of Basking Ridge, the Festival's corporate hospitality caterer. "The early morning ascension is spectacular, the weather is a little cooler, it really makes for a great day."

Our hospitality packages can accommodate 50 to 1,000 people.

Or if you just want to spend the day together, we have special general admission ticket discounts for groups of 20 or more. Perfect for large families, co-workers and teammates who want to hang out together.

For details and additional information on Group Sales please contact Alyssa Swingle at 973-882-5464 or email her at [email protected]. For information regarding Hospitality contact Sally Mazzocchi at 973-882-5464 or email her at [email protected].

|

Back to index...