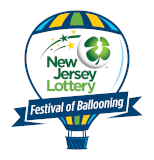 Countdown to Festival Fun

Until the 2020
Quick Chek New Jersey
Festival of Ballooning!
Over the years, the Quick Chek New Jersey Festival of Ballooning has brought in hot air balloons from all over the country. Last year from all over the world.

For 2008 … from another galaxy.

This year's 26th annual Festival will showcase one of the most spectacular hot air balloons in the world: an 86-foot tall, 3-dimensional balloon shaped like the head of Darth Vader, the Dark Lord of the Skies from the Star Wars movies and one of the most recognizable characters in the history of film.

The Darth Vader balloon has never been seen before on the East Coast.

"We will go to the ends of the Earth and beyond for our Festival attendees," said Howard Freeman, Executive Producer. "We constantly strive to bring in new attractions and new entertainment. We have a very loyal following of people who come year after year but we also want to appeal to those who have never been here as well as those who have been here a while ago and think they've seen it all."

Approved by Lucasfilm, the villainous Darth Vader hot air balloon was created in 2007 by Benoit and Michele Lambert of Belgium to show off their artistic talents as hot air balloonists as well as their love for all things Star Wars. The balloon stands 86 feet tall, is 69 feet wide, 78 feet deep, measures 106,000 cubic feet when fully inflated, and weighs 705 pounds. Darth Vader, who holds two passengers and one pilot, will be making his East Coast debut in the United States at this year's Festival.

Darth Vader's appearance at the Festival marks the beginning of a new era of Star Wars entertainment. On August 15, 2008 Star Wars: The Clone Wars opens in theaters followed by a TV series this Fall on the Cartoon Network. This state-of-the-art computer generated animation is the newest chapter in the Star Wars anthology, the most successful film franchise in Hollywood history. The first six Star Wars movies have grossed $4.3 billion at worldwide box offices and produced more than $20 billion in total revenue.

"We have about 20 special shaped balloons including a bright pink, Energizer bunny that's taller than the Statue of Liberty, adorable twin bumblebees that hold hands and kiss in mid-air, a five story tall PNC American Flag, and the Quick Chek Farm Fresh farmhouse," said Freeman. "I don't think Dorothy and Toto ever envisioned coming across anything like Darth Vader."

May the Force be with us!

|

Back to index...