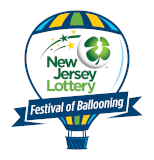 Countdown to Festival Fun

Until the 2020
Quick Chek New Jersey
Festival of Ballooning!
Readington will be rockin' once again on Saturday night, July 26, at 8:00 p.m. when platinum-selling, singer-songwriter Paul Rodgers takes the stage in his only East Coast appearance this summer performing Bad Company's greatest hits.

Paul Rodgers has formed and led three bands to worldwide success: Free, Bad Company, and The Firm, selling more than 90 million records and selling out tours worldwide. His multi-platinum albums have spawned the rock classics "Can't Get Enough", "Feel Like Making Love", "Shooting Star", "Bad Company", "Rock & Roll Fantasy", and "All Right Now". Voted the No. 1 Vocalist by Classic Rock Magazine in 2004, Rodgers was presented with a Lifetime Achievement Award by Joe Walsh from the LA Music Foundation in 2000.

"We're thrilled to present one of the world's top rock-and-roll artists/singers in Paul Rodgers," said Festival Executive Producer Howard Freeman. "Saturday night is traditionally a classic rock concert and Paul Rodgers is a classic, from his Bad Company days as well as his current tours with Queen."

If there's a major rock-and-roll event taking place, look for Rodgers to be a part of it. He has sold out London's Royal Albert Hall, performed at Woodstock's 25th Anniversary concert, headlined Gibson's "Night of 100 Guitars" at Wembley Stadium, performed at the 1994 "Elvis Tribute" in Memphis and at the Four Tops 50th Anniversary Celebration, was a featured vocalist at the 50th birthday all-star celebration of the Fender Stratocaster guitar, and performed at Atlantic Records' 40th Anniversary at Madison Square Garden.

Born in Middlesbrough, England, Paul Rodgers first appeared on the British music scene in 1968 when he formed "Free" with guitarist Paul Kossoff. The group released four Top 5 albums including the smash hit "All Right Now", which was a No. 1 hit in 20 territories and has been recognized by ASCAP for receiving more than 3 million radio plays in the U.S. "Free" played over 700 live shows throughout the world from 1968-1973 including England's legendary Isle of Wight Festival which also included Jimi Hendrix, Joni Mitchell, and The Who.

Rodgers and guitarist Mick Ralphs then formed "Bad Company," which released 6 multi-platinum albums from 1973-1982 and the classics "Can't Get Enough", "Feel Like Making Love", "Shooting Star", "Bad Company", and "Rock & Roll Fantasy".

In 1984 Rodgers formed "The Firm" with his friend and legendary Led Zeppelin guitarist Jimmy Page. Together, they released a pair of multi-platinum albums and sold out a pair of world tours.

Even though he has already left his mark on the music world, having written, produced and released 28 albums since 1968, Rodgers continues to record and tour internationally. His Grammy-nominated solo career includes a No. 1 DVD, Live in Glasgow, released last year.

In late 2004 Rodgers was approached by the surviving members of the British rock group Queen, in which he would sing lead vocals on the collaboration known as Queen + Paul Rodgers. They toured North America, Europe, South Africa and Japan, releasing a double live CD and DVD aptly called "Return of The Champions."

They'll tour Europe again this fall following Rodgers' performance on the Festival's Main Stage on Saturday, July 26, in conjunction with our nighttime balloon glow. Blue Sky Club VIP tickets, which included reserved concert seating, VIP parking, executive restrooms, Festival admission and priority viewing of Saturday's scheduled hot air balloon mass ascensions, are $65.

General admission tickets for Paul Rodgers are $17 in advance for adults and $7 in advance for children ages 4-12. General admission tickets at the gate will be $25 for adults and $10 for children 4-12. Children age 3 and under are free. All tickets are sold on a first come, first served basis.




|

Back to index...