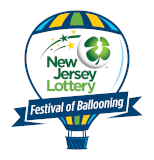 Countdown to Festival Fun

Until the 2020
Quick Chek New Jersey
Festival of Ballooning!
Possessing a welcoming voice in popular music that can be identified as soon as a song begins, singer-songwriter Kenny Loggins has enjoyed a long career in record and film music that has made him a household name.

This Grammy® award winner will be in our house when PNC Bank presents superstar Kenny Loggins on Sunday, July 27 at 3:00 p.m. From Loggins & Messina classics like "Danny's Song" and "Your Mama Don't Dance" to signature solo tracks "Come Celebrate Me Home" and the Grammy-winning hit "This Is It" to his Top 5 duet with Stevie Nicks on "Whenever I Call You 'Friend'," Loggins' expansive body of work speaks volumes with its warmth and directness. He is also one of the most successful movie theme song composers with massive hits "I'm Alright" (Caddyshack), "Danger Zone" (Top Gun) and the Oscar-nominated "Footloose" (Footloose).

"It's only right that Kenny Loggins, one of the biggest stars in pop music, close out the biggest concert lineup in Festival history," said Festival Executive Producer Howard Freeman. "Festival-goers have enjoyed his work in many different ways, from baby boomers going back to his Loggins & Messina days to younger audiences who know his movie soundtracks. Like the Festival, Kenny Loggins offers something for everybody. We're sure your mama will dance when she comes out on Sunday."

Kenny Loggins' creative musical journey encompasses more than three decades of hit singles and 12 albums exceeding platinum status. "House at Pooh Corner", his timeless track about childhood that continues to speak to us at any age, was part of the 1972 Loggins & Messina debut album, Sittin' In, which also introduced "Danny's Song". Both tunes remain cornerstones of the Kenny Loggins songbook.

When Loggins and Jim Messina first collaborated, the intent was for Messina, who played with the Buffalo Springfield and Poco, to produce Loggins as a solo artist. The collaboration flowed more deeply, though, and their "accidental" partnership ultimately produced five original studio albums, a covers collection, a greatest hits disc, and two live albums. Along the way they became one of pop music's classic duos and an era-defining act. Before disbanding in 1976, their hits also included "Vahevala", "My Music", "Angry Eyes", "Your Mama Don't Dance" and "A Love Song".

Without missing a beat, Loggins went on to even greater success on his own. His solo debut, 1977's Celebrate Me Home, went Platinum and became a Billboard Top 40 album whose title track is one of his best loved ballads. His follow-up, 1978's Nightwatch, hit No. 7 in Billboard and delivered the Top 5 hit "Whenever I Call You 'Friend'," a duet with Steve Nicks that's another signature song. It also features Loggins' version of "What A Fool Believes," the classic he co-wrote with Michael McDonald that was a No. 1 hit for the Doobie Brothers – and a 1979 Grammy winner for Song of the Year for Loggins.

His next album, Keep The Fire, earned him another Grammy as 1980's Best Male Pop Vocal performer for his smash hit "This Is It."

Throughout the '80s and '90s, Loggins also reigned as one of the most successful movie theme song composers with hits from Caddyshack, Top Gun, Caddyshack II, and Footloose.

A father of five – son Crosby Loggins just won the MTV reality show Rock The Cradle – Loggins has continued to release expressive, thought-provoking albums including December, a Christmas album which has become a contemporary holiday classic; two beloved albums for children of all ages, Return To Pooh Corner and More Songs From Pooh Corner; and 2007's How About Now.

Blue Sky Club VIP tickets, which included reserved concert seating, VIP parking, executive restrooms, Festival admission and priority viewing of Sunday's scheduled hot air balloon mass ascensions, are $65.


General admission tickets for Kenny Loggins are $17 in advance for adults and $7 in advance for children ages 4-12. General admission tickets at the gate will be $25 for adults and $10 for children 4-12. Children age 3 and under are free. All tickets are sold on a first come, first served basis.

|

Back to index...