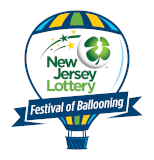 Countdown to Festival Fun

Until the 2020
Quick Chek New Jersey
Festival of Ballooning!
We launch more than hot air balloons, we launch careers!

To keep the Festival fresh and exciting for our ever-growing teenage balloonatics, we've added live concerts geared especially for our teenage audience. Last year thousands come out to see and meet the Jonas Brothers – yes, the Jonas Brothers – who, as every girl in America knows, are now the hottest musical act on the planet.

So this year we've added 2 new concerts for the younger set because you can never have enough screaming teenagers around.

On Saturday, July 26, Disney's newest teen sensation, Demi Lovato, presented by Fing'rs Edge, will perform live at 1:00 p.m.



On Sunday, July 27, we're thrilled to bring you the new Menudo, who will perform at 1:00 p.m. and then have a meet-and-greet with fans following their show.



15-year-old Demi Lovato stars as Mitchie Torres in the Disney Channel Original Movie "Camp Rock" which premiers June 20 on the Disney Channel with an audio simulcast on Radio Disney. "Camp Rock" also airs on June 21 on the ABC Television Network and again on ABC Family on June 22.

Lovato currently stars as Charlotte in the Disney Channel short-form series "As The Bell Rings." She is also known for her role as Angela on "Barney and Friends," a role she played for two years alongside her best friend Selena Gomez of Disney Channel's "Wizards of Waverly Place." Demi has two current songs out: "That's How You Know" and "This Is Me" with Joe Jonas.

"Camp Rock" stars the Jonas Brothers and introduces Demi Lovato in her first lead film role. Lovato plays an immensely talented yet insecure singer who must learn to step into the spotlight and overcome her fears. Her character desperately wants to spend her summer at prestigious Camp Rock but she can only attend if she helps out in the camp kitchen. When a hot-tempered rock star played by Joe Jonas overhears her sing, he sets out to find the girl behind the voice in this music-filled movie.

Demi can also been seen on tour with the Jonas Brothers and in her upcoming new TV show, "Mollywood."

Talk in music circles is that the newest incarnation of Menudo could turn out to be more successful than the first; quite an accomplishment considering the original Menudo sold over 40 million records and launched the career of international superstar Ricky Martin.

Carlos Olivero (age 18), Chris Moy (15), Emmanuel Velez Pagan (16), Jose Bordonada Collazo (15), and Monti Montanez (18) were selected to be the new Menudo in a nationwide search and the MTV reality show "Making Menudo" last year. Their debut album on Epic Records is scheduled for release in August following the Balloon Festival.

With a new contemporary look and sound, this is a young, highly polished, professional singing-and-dancing boy group managed by Johnny Wright, who has handled everyone from Justin Timberlake and Britney Spears to the Jonas Brothers. Their new album is going to have different styles including Latin, hip-hop, and R&B and their single "Lost" has an updated N'Sync feel that critics feel could provide them with a breakthrough hit. This isn't your abuela's (grandmother's) Menudo.

Demi Lovato tickets include Festival admission and are $25 for children and $35 for adults.

Menudo tickets include Festival admission and are $25 for children and $35 for adults.

2-Day Kids Jam Special includes admission into the Festival and both Demi Lovato and Menudo concerts - $45 for children and $65 for adults.


Call 1-800-HOT-AIR-9 or check out the links on the website for further information.

|

Back to index...