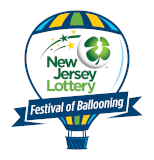 Countdown to Festival Fun

Until the 2020
Quick Chek New Jersey
Festival of Ballooning!
READINGTON, NJ --- Coming out of Puerto Rico in the 1970s, Menudo was the first wave of talented singing and dancing groups that revolutionized the music world. A new version of the group is ready to prove they can do it again when they perform at the Quick Chek New Jersey Festival of Ballooning at Solberg Airport in Readington on Sunday, July 27 at 1:00 p.m. The group will also meet fans following their performance.

The legendary group sold over 40 million records worldwide and launched the career of international superstar Ricky Martin. So, what better setting than the balloon festival for the new Menudo to take off?

"To keep the Festival fresh and exciting for our ever-growing legion of young balloonatics, we've once again added live concerts geared especially for our teenage audience," said Festival Executive Producer Howard Freeman. "Last year thousands come out to see and meet the Jonas Brothers – yes, the Jonas Brothers – who, as every girl in America knows, are now the hottest musical act on the planet. This is a great opportunity to see this exciting new version of Menudo that America recently discovered on MTV."

Viewers watched the dramatic competition week after week on the station's reality show, "Making Menudo." Fifteen young Latinos were chosen from a nationwide search to go through a demanding "boy-band boot camp" designed by legendary pop music impresario Johnny Wright, who has handled Justin Timberlake, Britney Spears, and the Jonas Brothers.

Carlos Olivero (age 18), Chris Moy (15), Emmanuel Velez Pagan (16), Jose Bordonada Collazo (15), and Monti Montanez (18) were selected to be the new Menudo. Montanez, Pagan and Collazo all hail from Puerto Rico. Olivero is from Chicago, IL; his mother is Mexican and his father is Puerto Rican. Moy is from The Bronx, NY and now lives in Dutchess County.

With a new contemporary look and sound, their music is a fusion of urban, pop and rock, in both English and Spanish, this is a young, highly polished, professional singing-and-dancing boy group. This isn't your abuela's (grandmother's) Menudo.

Their first songs that are already receiving airplay include "More Than Words" (A-E-I-O-U) and "Lost" with their debut album on Epic Records scheduled for release in August following the 26th annual Quick Chek New Jersey Festival of Ballooning in Association with PNC Bank, the largest summertime hot air balloon and music festival in North America.

The three-day Festival, July 25-26-27 at Solberg Airport, offers morning-through-night family entertainment and features a fireworks extravaganza, a nighttime balloon glow, children's interactive exhibits and amusement rides, live musical performances, the Comcast Triple Play world's highest death-defying thrill show, the NASA Exploration Experience, the Strange Fruit performing arts company from Australia, hundreds of arts & crafts vendors, and up to 125 hot air balloons.

Menudo is part of the biggest concert lineup in Festival history. New Jersey Skylands Insurance Companies present the Gin Blossoms on Friday, July 25 at 8:00 p.m. in association with 95.5 WPLJ. Disney's Demi Lovato kicks off a twin bill on Saturday, July 26, taking the stage at 1:00 p.m. presented by Fing'rs Edge in association with AM 1560 Radio Disney, with Bad Company's Paul Rodgers performing Saturday night at 8:00 p.m. in association with Q104.3 and in conjunction with the nighttime balloon glow. The new Menudo opens the first-ever Sunday doubleheader at 1:00 p.m. on July 27 followed by PNC Bank presenting Grammy-award winner Kenny Loggins at 3:00 p.m. in association with NJ101.5.

Tickets for Menudo, which include Festival admission, are on sale now for $25 for children and $35 for adults and can be purchased by calling 1-800-HOT-AIR-9 or online at www.balloonfestival.com.

General admission to the Festival, which includes lawn seating for the concerts, is $17 for adults and $7 for children ages 4-12 in advance; $25 for adults and $10 for children at the gate. Children age 3 and under are free. General admission tickets can also be purchased at all Quick Chek store locations.

The 26th annual Quick Chek New Jersey Festival of Ballooning is held July 25-26-27 at Solberg Airport in Readington in Hunterdon County, conveniently located near Interstates 287 and 78 and Routes 22, 202 and 206. Parking is available on-site or festival-goers can park at nearby Raritan Valley Community College and take the free express shuttle bus on Saturday and Sunday.

|

Back to index...