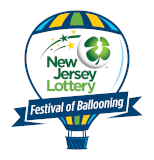 Countdown to Festival Fun

Until the 2020
Quick Chek New Jersey
Festival of Ballooning!
The Quick Chek New Jersey Festival of Ballooning, one of the most photographed events in the United States, is teaming with Unique Photo, Inc. of Fairfield, NJ to offer photographers truly "unique" opportunities to capture the 26th annual Festival, July 25-26-27 at Solberg Airport, on film.

With new special-shaped balloons including an 86-foot-tall, 3-dimensional hot air balloon shaped like the head of Darth Vader, a 100-foot-long Noah's Ark and the new Quick Chek Fresh Farm signature balloon among the 125 colorful hot air balloons scheduled to be launched, cameras will certainly be clicking away.

All attendees are invited to submit their most unique photo to the "2008 Balloon Festival Unique® Photo Contest." The Grand Prize winner will receive a Nikon D60 SLR Digital Camera Kit (retail value $1,000).


In addition, ten first place winners will receive a Canon Powershot A590IS (retail value $175). All prize winners will receive photo passes and tickets to next year's 2009 balloon festival event. Unique Photo's Unique University® will offer free classes on "How to Photograph Hot Air Balloons" to help capture stunning images. Contest rules and details will be available at the Unique Photo® booth at the balloon festival July 25-26-27.

"This really is a unique and wonderful opportunity for any photo buff," said Festival Executive Producer Howard Freeman. "Not only will they be able to capture the magic of ballooning from inside the launch field but they will have the services of the premier photography company on site to meet any equipment or service needs they may have during the Festival."

"There's a majestic beauty, an undeniable excitement to watching 125 different hot air balloons rise slowly and gracefully from the earth en masse," said Unique Photo® President Matthew Sweetwood. "There is no better place, for a photographer at any level of experience, to photograph such a spectacular event. We are delighted to be an integral part of the Quick Chek New Jersey Festival of Ballooning and look forward to seeing many unique photographs entered in our Most Unique® Photo Contest."

Unique Photo®, New Jersey's only camera and video superstore, is one of the largest and most successful photography suppliers of its kind. The company began in Brooklyn, NY in 1947 and just recently moved to its current state-of-the-art facility in New Jersey in April 2008. Unique's sponsorship also includes being the official on-site photo and service supplier at the Festival, where they will continue their more than 60-year tradition of price, quality, dependability and service. Unique Photo® also sponsors seminars and educational workshops on subjects ranging from sports photography to lighting and even camera maintenance.

|

Back to index...