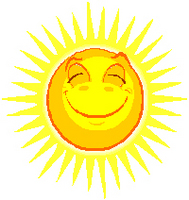 You know how the weather can be different at your house than it is at your friend's house the next town over? Or even from town to town as your driving? Well, the same holds true for Readington's unique location with Solberg Airport bounded by the Delaware River, Round Valley Reservoir, and the Cushetunk Mountains.
While the weather certainly has an effect on ballooning, those who were here last year on Saturday morning got to experience the "Readington Box Effect" when the balloons took off over the crowd during the morning ascension, turned left, and left again and came back towards the airport!
Don't let a little liquid sunshine at your house keep you from enjoying the magic of ballooning. Last year we enjoyed balloon activity during all of our scheduled mass ascensions. To get the latest weather conditions, watch the various news morning shows that broadcast live from the Balloon Launch Field or call 1-800-HOT-AIR-9 for the latest up-to-the-minute Festival traffic and weather updates.