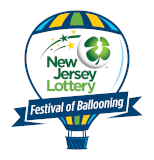 Countdown to Festival Fun

Until the 2020
Quick Chek New Jersey
Festival of Ballooning!
READINGTON, NJ --- There's a lot more than balloons being launched at the Quick Chek New Jersey Festival of Ballooning. Like the careers of the next teen singing sensation.

Disney's Demi Lovato, who is starring with the Jonas Brothers in the Disney Channel Original Movie "Camp Rock" premiering June 20, will perform live in concert at the 26th annual Quick Chek New Jersey Festival of Ballooning at Solberg Airport in Readington on Saturday, July 26 at 1:00 p.m. Lovato's concert is presented by Fing'rs Edge, a leading supplier of decorative short-length, faux fingernails and nail art, and in association with AM 1560 Radio Disney.

"To keep the Festival fresh and exciting for our ever-growing legion of young balloonatics, we've once again added live concerts geared especially for our teenage audience," said Festival Executive Producer Howard Freeman. "Last year thousands come out to see and meet the Jonas Brothers – yes, the Jonas Brothers – who, as every girl in America knows, are now the hottest musical act on the planet. This is a great opportunity to see Demi Lovato as she rises to superstardom and who Disney expects to be the next Hannah Montana."

"Camp Rock" stars the Jonas Brothers and introduces 15-year-old Demi Lovato in her first lead film role. Lovato plays Mitchie Torres, an immensely talented yet insecure singer who must learn to step into the spotlight and overcome her fears. Her character desperately wants to spend her summer at prestigious Camp Rock, but she can only attend if she helps out in the camp kitchen. When a hot-tempered rock star played by Joe Jonas overhears her sing, he sets out to find the girl behind the voice in this music-filled movie.

"Camp Rock" premiers June 20 on the Disney Channel with an audio simulcast on Radio Disney. "Camp Rock" also airs on June 21 on the ABC Television Network and again on ABC Family on June 22.

Lovato currently stars as Charlotte in the Disney Channel short-form series "As The Bell Rings." She is also known for her role as Angela on "Barney and Friends," a role she played for two years alongside her best friend Selena Gomez of Disney Channel's "Wizards of Waverly Place." Demi currently has two songs out: "That's How You Know" and "This Is Me" with Joe Jonas.

Demi can also been seen on tour with the Jonas Brothers and in her upcoming new TV show, "Mollywood."

The 26th annual Quick Chek New Jersey Festival of Ballooning in Association with PNC Bank is the largest summertime hot air balloon and music festival in North America. The three-day Festival, July 25-26-27 at Solberg Airport, offers morning-through-night family entertainment and features a fireworks extravaganza, a nighttime balloon glow, children's interactive exhibits and amusement rides, live musical performances, the Comcast Triple Play world's highest death-defying thrill show, the NASA Exploration Experience, the Strange Fruit performing arts company from Australia, hundreds of arts & crafts vendors, and up to 125 hot air balloons.

Demi Lovato is part of the biggest concert lineup in Festival history. New Jersey Skylands Insurance Companies present the Gin Blossoms on Friday, July 25 at 8:00 p.m. in association with 95.5 WPLJ. Fing'rs Edge presents Lovato on Saturday, July 26 at 1:00 p.m. in association with AM 1560 Radio Disney. Bad Company's Paul Rodgers performs Saturday night at 8:00 p.m. in association with Q104.3 and in conjunction with the nighttime balloon glow. The new Menudo opens the first-ever Sunday doubleheader at 1:00 p.m. on July 27 followed by PNC Bank presenting Grammy-award winner Kenny Loggins at 3:00 p.m. in association with NJ101.5.

Tickets for Demi Lovato, which include Festival admission, are on sale now for $25 for children and $35 for adults and can be purchased by calling 1-800-HOT-AIR-9 or online at www.balloonfestival.com.

General admission to the Festival, which includes lawn seating for the concerts, is $17 for adults and $7 for children ages 4-12 in advance; $25 for adults and $10 for children at the gate. Children age 3 and under are free. General admission tickets can also be purchased at all Quick Chek store locations.

The 26th annual Quick Chek New Jersey Festival of Ballooning is held July 25-26-27 at Solberg Airport in Readington in Hunterdon County, conveniently located near Interstates 287 and 78 and Routes 22, 202 and 206. Parking is available on-site or festival-goers can park at nearby Raritan Valley Community College and take the free express shuttle bus on Saturday and Sunday.

|

Back to index...