JULY 23-25, 2021
Solberg Airport - Readington, NJ
973 882 5464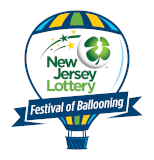 Countdown to Festival Fun

Until the 2020
Quick Chek New Jersey
Festival of Ballooning!
Quick Chek New Jersey Festival of Ballooning

1140 Bloomfield Avenue, Suite 209

West Caldwell, NJ 07006

February 7, 2005

Commissioner Gary Bettman

National Hockey League

1251 Avenue of the Americas

New York, NY 10020

Dear Mr. Bettman:

The Quick Chek New Jersey Festival of Ballooning would like to extend an offer to you and to Mr. Bob Goodenow with regard to the continuing labor issues that now threaten the hockey season. We would be honored if the two of you and one of the balloon pilots accepted our offer of a hot-air balloon ride over the New Jersey countryside to discuss the matter and, hopefully, work out a solution.

In this office, we are fans of hockey, especially the Devils, and have been looking forward to the resumption of NHL competition across North America.

If we can help in this small way, we would be honored to do so. The best launching location is the site of our annual festival at Solberg Airport in Readington, NJ, approximately 50 miles from Manhattan.

Please let me know your thoughts. I can be reached at 800 468 2479 and at [email protected]

Sincerely,

Howard Freeman, DHA

President, The Festival Group

Executive Producer, Quick Chek New Jersey Festival of Ballooning

|

Back to index...