On Sunday, July 26 the Festival is adding an extra special element, teaming with Fresh 102.7 FM in presenting an "Acoustic Sunrise Yoga & Balloon Ascension" at 6:30 a.m. in conjunction with that morning's balloon launch. Fresh 102.7 will broadcast their Acoustic Sunrise show live from the balloon launch field with MTV fitness guru Kristin McGee leading the exercise. Help spread the word so we can break the Guinness Book of World Records for the Largest Sunrise Yoga Ascension.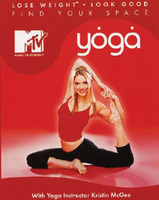 "We want to accommodate a large segment of our attendees, the yoga moms, and provide a truly spiritual event with yoga and our morning ascension," said Festival Executive Producer Howard Freeman.

McGee is a highly regarded certified yoga instructor who choreographed and instructed the first MTV yoga video in 2003 and three subsequent titles for the network since. She has appeared on The Today Show, Good Morning America, CNN Headline News, the Tyra Banks Show and Fox's Good Day New York as a fitness consultant. In addition to instructing suburban "yoga moms" she has turned her attention to a younger audience with her Bendigirl yoga DVD for teens and tweens.

Bring your family, bring your friends and bring your yoga mats!!!

For additional information about participating in the "Acoustic Sunrise Yoga & Balloon Ascension" please call 1-800-HOT-AIR9! Mention that you are planning on attending the sunsise yoga ascension when ordering and we will send you a free VIP parking voucher that is good from 6 am till 11 am!