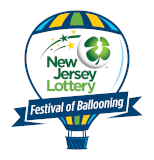 Countdown to Festival Fun

Until the 2020
Quick Chek New Jersey
Festival of Ballooning!
For Immediate Release


FESTIVAL TO GET DESTROYED!
GEORGE THOROGOOD ROCKS READINGTON JULY 24

READINGTON, NJ-- "The World's Greatest Bar Band" will rock the world's greatest hot air balloon and music festival as George Thorogood & the Destroyers headline the Quick Chek New Jersey Festival of Ballooning concert series on Saturday night, July 24 at Solberg Airport in Readington.

George Thorogood & the Destroyers will perform on the Festival's Main Stage following Saturday night's scheduled mass hot air balloon ascension of up to 125 balloons and in conjunction with a nighttime balloon glow at 8 p.m. The three-day Festival, July 23-24-25, 2010 is the largest summertime hot air balloon and music festival in North America.

Tickets go on sale this Friday, April 2, 2010 at 10:00 a.m. and are available by calling 1-800-HOT-AIR9 or online at

www.balloonfestival.com

.

Formed in Delaware in the early 1970s, George Thorogood & the Destroyers connected with audiences across the country with their boisterous, slid-guitar-stoked take on classic urban rock and blues tunes by top artists such as Chuck Berry, John Lee Hooker, and Bo Diddley.

Their biggest hit, the immortal rocker "Bad to the Bone," is a perennial favorite and is featured on everything from the James Cameron movie "Terminator 2:Judgment Day" to Wrangler jeans commercial starring Brett Farve.

The band's many other hits include "Move It On Over", "Who Do You Love" and "One Bourbon, One Scotch, One Beer."

"In keeping with the tradition of making Saturday nights at the Festival the best party we can, we are excited to host George Thorogood & the Destroyers," said Executive Producer Howard Freeman in announcing the Festival's first concert in 2010. "While he has achieved infamy in every baseball park in America as more players choose to come up to bat to the tune 'Bad to the Bone' than any other song, Festival fans can also look forward to partying along with their other legendary hits. At the end of the night, we are confident the answer to 'who do you love' will be George Thorogood & the Destroyers."

Past Saturday night headliners at the summer's biggest block party have included Kool & the Gang, Paul Rodgers, Charlie Daniels, Blue Traveler and Styx.

Following their critically acclaimed album "The Dirty Dozen" last year, Thorogood and the band will bring their high energy 2010 tour to Readington and feature a stellar line-up including original Destroyer drummer Jeff Stinson, who has been in the band since 1973.

"I do the tour for all my fans," said Thorogood. "So we will be doing both the fan favorites and 'George's favorites' -- and we will all have a great time."

The Destroyers became known for their rigorous tour schedule and in the early 1980s were the first band ever to perform in all 50 states in 50 days, including concerts in Hawaii and Alaska on consecutive nights. They also gained wide exposure in the early, glory days of MTV.

Consistency over the years has earned the band continued success. Their 2004 compilation "Greatest Hits: 30 Years of Rock" went gold, was No. 1 on Billboard's blues chart for more than a year, and was Billboard's Blues Album of the Year two years running.

General admission tickets, which included Festival admission and lawn seating for the concert, are $17 in advance for adults ($25 at the gate) and $7 for children ages 4-12 ($10 at the gate). General admission for children ages 3 and under is free. Blue Sky Club VIP tickets, which include Festival admission, reserved concert seating, prime viewing of the scheduled mass hot air balloon ascensions along the flight line, free VIP parking, and access to private food and beverage service and executive restrooms, are $65 (subject to change after June 1).

George Thorogood & the Destroyers
Saturday, July 24, 8 pm
Quick Chek New Jersey Festival of Ballooning
Solberg Airport, 39 Thor Solberg Road, Readington, NJ.
1-800-HOT-AIR9 or

www.balloonfestival.com


$17-$65. On Sale Friday, April 2, 10:00 a.m.


###

MEDIA CONTACT:
Russ Mensch
Mensch & Company, Inc.
201-797-2448


[email protected]

|

Back to index...