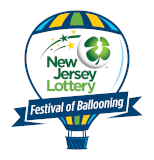 Countdown to Festival Fun

Until the 2020
Quick Chek New Jersey
Festival of Ballooning!
For Immediate Release


BALLOON FESTIVAL LAUNCHES MORE SPONSORSHIP OPPORTUNITIES VW TO PROVIDE VIP EXPERIENCE

READINGTON, NJ-- Continuing to provide exceptional branding opportunities for both national and regional marketers, the Quick Chek New Jersey Festival of Ballooning in Association with PNC has announced a partnership agreement with Volkswagen of America.

Volkswagen will be the title sponsor of this year's Blue Sky VIP Club, which offers attendees the opportunity to get away from the crowds and enjoy the Festival in true VIP style, with amenities such as priority viewing of the five scheduled mass hot air balloon ascensions along the flight line of the balloon launch field, reserved concert seating with the best seats in the house for the Festival's legendary concert series, and reserved parking.

The 28th Annual Quick Chek New Jersey Festival of Ballooning, July 23-24-25, 2010, is the largest summertime hot air balloon and music festival in North America. Located at Solberg Airport in Readington, NJ, the Festival is located halfway between New York City and Philadelphia, attracting 175,000 people and worldwide media coverage in the nation's most coveted media and consumer marketplace.

In addition to offering affordable family entertainment to tens of thousands of people, the Festival also offers its attendees the opportunity to enjoy the magic of ballooning in more luxurious settings. Each Volkswagen Blue Sky Club VIP ticket will include admission into the festival, VIP parking and entrance into the Blue Sky Club tent, where premium food service, a private pay bar and access to executive restrooms are available.

"We are pleased to announce that one of the world's largest automakers is joining this summer's premier family entertainment event and adding to our attendees' VIP experience," said Festival Executive Producer Howard Freeman. "This is a great example of how a partnership works to meet both of our goals. Like us, Volkswagen prides itself on delivering a product that excites the eyes and stirs the soul."

Founded in 1955, Volkswagen of America, Inc. is headquartered in Herndon, Virginia. It is a subsidiary of Volkswagen AG, headquartered in Wolfsburg, Germany. Volkswagen is one of the world's largest producers of passenger cars and Europe's largest automaker. Volkswagen sells the New Beetle, New Beetle Convertible, Golf, GTI, Jetta, Jetta SportWagen, Passat, Passat Wagon, Eos, CC, Tiguan, Touareg and Routan through approximately 600 independent U.S. dealers. All 2010 Volkswagens come standard-equipped with Electronic Stabilization Program. This is important because the National Highway Traffic Safety Administration (NHTSA) has called ESC the most effective new vehicle safety technology since the safety belt. Visit Volkswagen of America online at

www.vw.com

or

www.media.vw.com

to learn more.

For additional information about the Quick Chek New Jersey Festival of Ballooning, sponsorship, and marketing opportunities, please call 973-882-5464 or visit online at

www.balloonfestival.com

.

###

MEDIA CONTACT:

Howard Freeman, Quick Chek New Jersey Festival of Ballooning, 973-882-5464

Russ Mensch, Mensch & Company, Inc., 201-797-2448

|

Back to index...