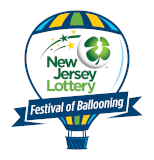 Countdown to Festival Fun

Until the 2020
Quick Chek New Jersey
Festival of Ballooning!
For Immediate Release


HANNAH MONTANA'S EMILY OSMENT IN CONCERT AT BALLOON FESTIVAL

FANS CAN ENTER CONTEST TO MEET DISNEY STAR JULY 24

READINGTON, NJ-- Disney's Emily Osment, co-star of the highly popular television series

Hannah Montana,

will perform live in concert and then meet some lucky fans at the Quick Chek New Jersey Festival of Ballooning in Association with PNC on Saturday, July 24.

Osment joins the Jonas Brother (2007), Demi Lovato (2008) and Meaghan Martin (2009) as the latest performer in the Festival's Teen Sensation Concert Series. The three-day Festival, July 23-24-25, 2010 at Solberg Airport in Readington in Hunterdon County, is the largest hot air balloon and music festival in North America.

"We are thrilled to proved Hannah Montant fans with the opportunity to see Emily Osment perform and to offer some lucky fans the chance to meet her in person," said Festival Executive Producer Howard Freeman. "As our past teen sensation shows with the Jonas Brothers, Demi Lovato and Meaghan Martin were in such demand, we strongly suggest Emily's fans purchase tickets as soon as they go on sale as these show have a history of selling out."

Freeman noted that Ms. Osment's management has graciously agreed to a public meet & greet for either one hour or 250 people, whichever comes first. The Festival will hold additional contests beginning Saturday, May 1 on Facebook and Twitter for fans to win exclusive meet & greets with Emily Osment following her 2 p.m. concert.

Past Teen Sensation Concert Series attendees will also be entered into drawings to win meet & greet passes. The Festival will also randomly select concert-goers from the audience for a special VIP meet & greet experience.

Tickets go on sale Friday, April 30, 2010 at 10 a.m. and are available by calling 973-882-5464 or online at

www.balloonfestival.com

. The first 250 people to purchase tickets online through the Festival's website will be entered into a contest to win a pair of meet & greet passes with Osment following her performance.

Osment, who co-stars as Lilly Truscott in the phenomenally successful

Hannah Montana

franchise, has recorded several pop hits including "I Don't Think About It", which topped the charts at Radio Disney for 10 weeks and sold more than 300,000 downloads, as well as "If I Didn't Have You" with

Hannah Montana

co-star Mitchel Musso, and "Once Upon a Dream" from the

Sleeping Beauty

DVD.

Her debut album,

All the Right Wrongs,

reveals a young woman grappling with the same joys, fears and heartbreaks her fans face in a remarkably candid, genuine and often humorous way, with songs such as "I Hate the Homecoming Queen", "Average Girl" and "What About Me." The opening track features the infectious, high-octane "All the Way Up," which encourages listeners to believe their goals.

Her second CD is slated for release later this summer.

Emily Osment gained fame for co-starring as Gerti Giggles in the movie

Spy Kids 2: Island of Lost Dreams

, which grossed $119 million worldwide and earned her the "Young Artist Award" for best performance in a feature film. She reprised her role in

Spy Kids 3-D: Game Over

, which grossed $197 million. In addition to the Disney sitcom

Hannah Montana

and the series movie,

Hannah Montana: The Movie,

Osment starred in R.L. Stine's

The Haunting Hour Volume One: Don't Think About It

and most recently in the Disney Channel Original Movie Dadnapped.

The 18-year-old native of Los Angeles, CA is the sister of Academy Award-nominated actor Haley Joel Osment.

Platinum seating tickets for Emily Osment (first 10 rows) are $35 for children and $45 for adults. Gold Seating (rows 11-20) are $25 for children and $35 for adults. Tickets include admission into the Festival, which features numerous family-oriented attractions including mass hot air balloon ascensions with up to 125 balloons Saturday morning at 6:30 a.m. and Saturday evening at 6:30 p.m. and a nighttime hot air balloon glow at 8 p.m.

###

Disney's Emily Osment
Saturday, July 24, 2 p.m.
Quick Chek New Jersey Festival of Ballooning
Solberg Airport, 39 Thor Solberg Road, Readington, NJ
973-882-5464 or www.balloonfestival.com
$25-45. On sale Friday, April 30, 10 a.m.

###

MEDIA CONTACT:

Russ Mensch

Mensch & Company, Inc.

201-797-2448

[email protected]

|

Back to index...