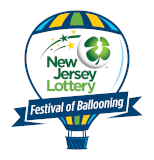 Countdown to Festival Fun

Until the 2020
Quick Chek New Jersey
Festival of Ballooning!
Yes, we hear it all the time, "Hey it must be nice to work only 3 days a year!" If only it were true (then I could really work on my tan). The fact is we really do work the other 362 days of the year to put together what many people feel is the best festival of its kind in the world.

There is obviously a tremendous amount of planning to be done to offer 39 hours of morning through night family entertainment starting at 6:00 a.m. and ending at 10:00 p.m. - and scheduling it so there's something for everyone. And we mean everyone - we've found that the average length of stay for a family is 7 1/2 hours! And even then we hear there's so much to do you can't see it all!

Okay, you're saying it's February, it's 8 degrees out, while July sounds great, it's so far away. But it's not (169 days and counting!). Here's what goes on at the very busy Festival Group offices:

First, let's go back in time to July. As soon as the festival ended Sunday night we broke down the tents, exhibits, booths, fences, etc., so that Solberg Airport could go from being the third-largest "city" in New Jersey to resume being an active airport come Tuesday. We spent the rest of the summer evaluating the festival from all perspectives - exhibitors, attendees, our sponsors, balloons, our own internal departments - to gauge how well everything went. And then it was on to planning this year's festival.

We meet with our existing sponsors and vendors and talk with new ones every day about the great opportunities the festival has to offer them, and in turn, the exciting attractions, products and services they can offer you, our loyal attendees.

We check out musical acts and meet with bands and their agents to produce the best concert lineup. Who's around? Who's hot? Can we get them? Could Frampton really come alive again? (He sure did!)

We review our feature attractions and explore new acts to keep the festival fresh and exciting. Some of the new attractions we brought in last year were the Kids WB! Crash the Backlot Tour!, the Cingular Wireless Pit Stop, the Nintendo DS Video Game Lounge, the Coke SportZone, the Pepsi Bounce, and the Kellogg's Race Simulator.

And then there are the stars themselves - the balloons! We look for new balloons that are being built and for balloons that have flown in other parts of the country but have never been here before. Just as the Quick Chek Eagle, the PNC Bank American Flag, and the Energizer Bunny have become fan favorites year after year, we were thrilled to bring the Twin Bees and Beagle Maximus to the East Coast for the first time ever. (I'll never forget the sight of the Beagle and the Alpo Can soaring together over the festival for the world's largest dog feeding! Maybe this year we'll look for a giant pooper-scooper balloon.)

So you can see our work is really cut out for us. We're always thinking of ways to make this year's festival bigger and better than ever. Our plans for the 25th Anniversary are under wraps for now, but be assured our goal is to continue to provide you with the best family entertainment value year after year.

If you have any suggestions for the 2007 Quick Chek New Jersey Festival of Ballooning, we'd love to hear them! Send us an email at [email protected].

|

Back to index...