JULY 23-25, 2021
Solberg Airport - Readington, NJ
973 882 5464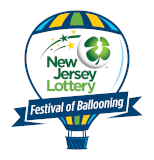 Countdown to Festival Fun

Until the 2020
Quick Chek New Jersey
Festival of Ballooning!
FEMALE HUMAN CANNONBALL RETURNS FIRE AT BALLOON FESTIVAL

READINGTON, NJ --- The fuse may be extinguished but people will still be amazed at what's flying through the air besides balloons at upcoming QuickChek New Jersey Festival of Ballooning.

Brian "The Human Fuse" Miser was scheduled to perform his death-defying aerial act at the July 29-30-31 Festival at Solberg Airport in Readington but he was injured July 10 during his landing at another performance.

Taking his place will be the return of one of the most popular attractions in the history of the 34-year-old Festival as female human cannonball Jennifer 'The Cannon Lady" Smith is back with a bang.

"While our performers make these stunts look flawless, there is a very inherent danger each time they perform," said Festival Executive Producer Howard Freeman. "We wish Brian a full and speedy recovery."

Smith is excited to be returning to the Festival, where she'll fly some 125 feet in the air. After all, work's a blast.

The 40-year-old mother of two spends up to 200 days a year traveling the globe being shot out of a 27-foot-long cannon at fairs, festivals, and amusement parks. To her there's nothing odd about it, its how she grew up.

"It was just what my dad was," said Smith, whose father, brother and sister all are or were in the family trade. Her father and brother have each held world distance records.

"I love my lifestyle and love the travel," added the Missouri resident who has performed more than 3,000 successful launches in 11 countries and throughout the United States. "The crowds at the balloon festival are great. Their energy really enhances my performance."

The 5-foot-2-inch Smith spends her day carefully preparing, checking the mechanics of the cannon as well as the wind and temperatures which can affect the cannon, her net, and her flight. At the appointed time she climbs all the way down the barrel of the 36-inch wide, 27-foot-long cannon to be shot through the air at a height of 60 feet, safely landing seconds later into a 19-foot-by-52-foot net some 125 feet away.

"I just love the flying through the air part," said Smith. "The cannon still scares me, but not the flight."

Miraculously, she's had only one major injury: a broken elbow, when she bounced out of a net onto a concrete floor.

Smith has added new elements to keep her routine at the Festival hot. Last year she was shot over a giant L.L. Bean boot and mascot, this year maybe over a balloon.

And her Sunday morning flight will fire up not only the crowd but hundreds of runners as she will once again be the starting gun for the "Advil Running with the Balloons" 5K Cross-Road Challenge Race presented by Power Crunch.

Smith is scheduled to perform in the Jeep Family Fun Center at the QuickChek New Jersey Festival of Ballooning in Association with PNC Bank twice on Friday, July 29; three times on Saturday, July 30; and three times on Sunday, July 31. To find her performance times and to purchase tickets, which include admission into the Festival, the balloon launches, and lawn seating for concerts, visit www.balloonfestival.com.

###

MEDIA CONTACT:

Russ Mensch

Mensch & Company, Inc.

Public Relations & Event Marketing

phone: 201-797-2448

|

Back to index...