JULY 23-25, 2021
Solberg Airport - Readington, NJ
973 882 5464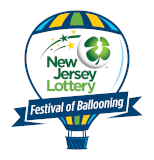 Countdown to Festival Fun

Until the 2020
Quick Chek New Jersey
Festival of Ballooning!
HACKENSACK UNIVERSITY HEALTH NETWORK SPONSORSHIP HELPS BALLOON FESTIVAL ATTENDEES GET AROUND

READINGTON, NJ --- Hackensack University Health Network will once again sponsor the on-site handicap parking area and senior courtesy shuttles to enhance the experience of elderly and physically disabled patrons attending the upcoming 34th annual QuickChek New Jersey Festival of Ballooning in Association with PNC Bank.

The sponsorship will include two six-person golf carts for patrons who may be in need of assistance in getting around the July 29-30-31, 2016 Festival at Solberg Airport in Readington, NJ, the largest summertime hot air balloon and music festival in North America.

With the Festival offering attractions and entertainment from the early morning into the evenings throughout 250 acres of the airport, there is much to see and do as well as ground to cover.

The Festival offers daily mass inflations and ascensions of 100 hot air balloons from around the world in the early morning and early evening on the Balloon Launch Field, a live concert series with headlining performers each day on the main concert stage, nighttime attractions featuring fireworks and a hot air balloon glow, entertainment for all ages in the Jeep Family Fun Center, an air conditioned QuickChek store and hospitality tent, and hundreds of crafters and food vendors along the airport's runways.

"We are always looking to add to our attendees' Festival experience and through this partnership with Hackensack University Health Network we can continue to help those patrons in need better navigate the Festival grounds," said Festival Executive Producer Howard Freeman.

There are a limited number of "customer service" golf carts which are available to transport patrons to the parking lots from various points throughout the Festival grounds. The main parking lots are outfitted with "Patron Trolleys" designed to help get people back to their vehicles. All handicap parking areas, as well as senior and handicap courtesy shuttles, are made possible this year by Hackensack University Health Network.

"We're proud to share our belief in "doing well by doing good" with Hackensack University Health Network and their continued commitment to serving the community 'Where Medicine Meets Innovation,' added Freeman.

Hackensack University Medical Center, a nonprofit teaching and research hospital located in Bergen County, NJ, is the largest provider of inpatient and outpatient services in the state. Founded in 1888 as the county's first hospital, it is the flagship hospital of Hackensack Meridian Health Network. HUMC is one of only five major academic medical centers in the nation to receive Healthgrades America's 50 Best Hospitals Award for five or more years in a row.

For additional information visit www.balloonfestival.com.

###

MEDIA CONTACT:

Russ Mensch

Mensch & Company, Inc.

Public Relations & Event Marketing

phone: 201-797-2448

|

Back to index...