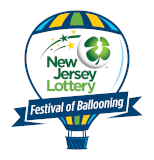 Countdown to Festival Fun

Until the 2020
Quick Chek New Jersey
Festival of Ballooning!
We are very proud to announce that Quick Chek Corporation is entering its 15th consecutive year as the title sponsor of the balloon festival, the seventh-longest running title sponsorship of a major event in the United States. According to sponsorship tracking company IEG, Quick Chek's long-running sponsorship ranks among such notables as the Macy's Thanksgiving Day Parade (80 years) and the Federal Express Orange Bowl (16 years).

Quick Chek, which is celebrating a big anniversary of its own in 2007 - 40 years - has fully embraced the festival from Day One, starting with being the exclusive retail ticket outlet for the festival.

There's the company's signature, special-shaped balloon: the 135-foot-tall Eagle with a 200-foot wingpsan.

Need a bite to eat or a quick drink? There's a 2,700-square-foot replica store plus one additional satellite store at the festival.

There's also the enormous Quick Chek Entertainment Tent, which houses children's interactive activities, magic shows, karaoke, and food samplings.

In addition, the company sponsors the Quick Chek Original Toasted Italian Sub Eating Contest with preliminaries prior to, and a championship during the festival weekend, to call attention to one of its oldest and best-selling product offerings. Last year "Gentleman Joe" Menchetti of Wallingford, CT, set a new world record by devouring 6 3/4 fully-loaded hot Italian subs in just 10 minutes!

All of these on-site activities are manned voluntarily by store employees and their families, who also help out by serving as crew for the balloonists during our three-day event.

Quick Chek operates more than 100 stores throughout New Jersey and employs more than 1,700 team members. Founded on the principle of "value added" marketing, Quick Chek's innovations have redefined the term "convenience store," enabling the company to become a market leader in food service with exceptional fresh coffee and fresh food program that has raised the bar for the entire industry.

We could not have asked for a better partner.

|

Back to index...