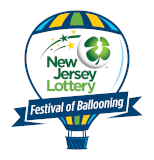 Countdown to Festival Fun

Until the 2020
Quick Chek New Jersey
Festival of Ballooning!
The answer to "What did you do in school today?" will take on a whole new meaning when a gigantic, 75-foot-tall, hot air balloon comes to a lucky New Jersey school this spring as part of the 4th annual PNC Bank American Patriot Essay Contest.

PNC Bank and the Quick Chek New Jersey Festival of Ballooning are once again inviting New Jersey students in grades 2 through 12 to take part in the contest by writing a short essay on the topic, "What the American Flag Means to Me."

"The American Flag has long inspired artists and educators, and we will be delighted to learn what it means to young people again this year," said Joseph Whall, Director of Client and Community Relations in the Office of the Regional President at PNC Bank. "We are pleased to continue our commitment to education through this contest as part of our sponsorship of the American Flag balloon and the Quick Chek New Jersey Festival of Ballooning."

The Grand Prize is a special appearance at the winning student's school by a hot air balloon, one of 125 scheduled to take part in the 25th Annual Quick Chek New Jersey Festival of Ballooning, July 27-28-29, 2007 at Solberg Airport in Readington, Hunterdon County, NJ. The Grand Prize winner will also receive four (4) VIP Blue Sky Club tickets and a hot air balloon ride for two at the festival.

"The response to this contest has been overwhelming, not only by the number of entries we receive each year, but by the heartwarming essays written by the students," said Howard Freeman, Executive Producer of the Quick Chek New Jersey Festival of Ballooning, which is celebrating its Silver Anniversary this year. "The PNC Bank American Flag balloon continues to be one of the festival's most popular attractions."

The essays should be 100 words or less. They will be judged by a panel of representatives from PNC Bank and the festival. Second and third-place prizes consisting of free admission tickets to the festival and festival souvenirs will also be awarded. Winning essays will be selected based on creativity, poignancy and clarity, with consideration given to the grade level of the contestant. Contestants are not required to be U.S. citizens.

Entries should be submitted by May 4 to Essay Judges, Quick Chek New Jersey Festival of Ballooning, 363 Route 46 West, Suite 200, Fairfield, New Jersey, 07004. Students can also enter the contest by emailing their entries to [email protected]. Entries should include the student's name, address, telephone number, grade, age, school name and name of their teacher.

Elizabeth Bialkin, a fourth-grade student from Tewksbury Elementary School in Tewksbury won last year's contest. Previous winners were Allyson Keegan, a fifth-grade student from South Amboy Elementary School, in 2005 and Olesya Solouk, a fifth grader from Lebanon Borough School in Lebanon, in 2004.

|

Back to index...