JULY 23-25, 2021
Solberg Airport - Readington, NJ
973 882 5464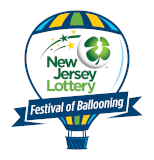 Countdown to Festival Fun

Until the 2020
Quick Chek New Jersey
Festival of Ballooning!
New Jersey Lottery Festival of Ballooning COVID-19 Update:

Is the festival on? Yes, it is. The New Jersey Lottery Festival of Ballooning returns to Solberg Airport in Readington the weekend of July 23 – 25. We do have contingency plans if necessary, to move to late summer or early fall to ensure that you will be able to experience "live" hot air balloon launches in 2021!

What is the festival doing to make it safe? In short, everything we can. We will follow the lead of Governor Murphy on the size of mass gatherings, as well as the sanitization guidelines and protocols set forth by the CDC and local agencies. You can expect to see lots more hand sanitizer stations, attendants to wipe down bathrooms, other most-touched surfaces, etc. We're working on cashless/touchless payment systems. Also, whatever else will be required at that time so that we can assure the safest, healthiest and most patron-friendly event possible.

Will masks be required? What about social distancing? We will require patrons to adhere to whatever requirements are in place come the festival. We have all seen, things change quickly. So as for an "official" list of Do's and Don'ts, attendee policies, etc. it's still a little early for that.

Can i get my money back in the festival is postponed or cancelled? Absolutely. In short our policy is "refund or defer." But be assured that our policies will always reflect our 27-year history of treating our patrons fairly, reasonably and with the utmost respect and appreciation for your support.

We are hopeful that with everyone doing their part – and with the widespread distribution of the approved vaccines – we can put the coronavirus behind us over the next few months. Be sure to follow our email blasts and the festival website for announcements and updated Covid-19 policies.

|

Back to index...