JULY 23-25, 2021
Solberg Airport - Readington, NJ
973 882 5464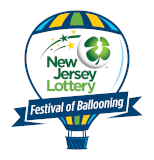 Countdown to Festival Fun

Until the 2020
Quick Chek New Jersey
Festival of Ballooning!
COVID-19 UPDATE:

Complete removal of outdoor gathering limit

starting May 19, 2021

- Gov. Murphy, NJ

PLEASE NOTE: In the coming months this page will be updated frequently with important festival-related news, so please check back often.

THIS PAGE LAST UPDATED: May 12.

Is the festival on? Yes, it is. The New Jersey Lottery Festival of Ballooning returns to Solberg Airport the weekend of July 23 – 25.

Relevant, recent news. Governor Phil Murphy announced that the following changes will go into effect on Wednesday, May 19, largely in line with actions taking place in the neighboring states of NY and CT.

Complete removal of outdoor gathering limit - Attendees at outdoor gatherings will still be required to remain six feet apart from other groups.

Click HERE to read the full article.

The Festival takes place at the Solberg Airport, whose property includes 744 acres, within its contiguous grounds, so social distancing is no problem.

Face masks – at his point – will still be mandatory, and New Jersey does not require what New York State does – a negative COVID PCR test before a fan can enter an arena.

7,702,160 is the total of New Jersey residents who have received a vaccine shot as of May 12.*

3,501,650 New Jersey residents have been fully vaccinated.*

*Data received from NJ Department of Health click HERE to view report.

What is the festival doing to make it safe? In short, everything we can. We will follow the lead of Governor Murphy on the size of mass gatherings, as well as the sanitization guidelines and protocols set forth by the CDC and local agencies. You can expect to see lots more hand sanitizer stations, attendants to wipe down bathrooms, other most-touched surfaces, etc. We're working on cashless/touchless payment systems. And whatever else will be required at that time so we can assure the safest, healthiest and most patron-friendly event possible.

Will masks be required? What about social distancing? We will require patrons to adhere to whatever requirements are in place come the festival. We have all seen, things change quickly. As for an "official" list of Do's and Don'ts, attendee policies, etc. it's still a little early for that.

Can i get my money back in the festival is postponed or cancelled? Absolutely. In short our policy is "refund or defer." But be assured that our policies will always reflect our 27-year history of treating our patrons fairly, reasonably and with the utmost respect and appreciation for your support.

We are hopeful that with everyone doing their part – and with the widespread distribution of the approved vaccines – we can put the coronavirus behind us over the next few months. Be sure to follow our email blasts and the festival website for announcements and updated Covid-19 policies.

|

Back to index...