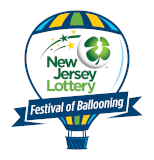 Countdown to Festival Fun

Until the 2020
Quick Chek New Jersey
Festival of Ballooning!
We are very proud to announce that as we plan our 26th annual Festival of Ballooning, Quick Chek will enter its 16th consecutive year as our title sponsor, the seventh-longest running title sponsorship of a major event in the United States.

As we've grown, so has Quick Chek. Devoted to providing convenient shopping blended with an expansive range of fresh products and services, the company is a market leader in food service with an exceptional fresh coffee and fresh food program. Quick Chek now boasts more than 100 retail locations in New Jersey and Southern New York, including 12 pharmacy stores and 14 locations with fuel.

Quick Chek has fully embraced the Festival from day one, starting with being the exclusive retail outlet for the Festival when tickets go on sale in June through their many on-site activities throughout the Festival weekend, which are manned voluntarily by hundreds of store employees.

Quick Chek is an active partner in every way imaginable. First off, they have their own balloon to wow Festival-goers during our five scheduled mass ascensions. Need a bite to eat or a quick drink? There's a 2,700-square-foot replica store on site serving up a wonderful variety of subs and sandwiches and thirst-quenching iced coffee.

There's also the enormous Quick Chek Entertainment Tent, which houses children's interactive activities, magic shows, karaoke, and food samplings; plus the Quick Chek Candyland Tent.

"We are proud to sponsor the Quick Chek New Jersey Festival of Ballooning. It is a grand, family-oriented event that our customers look forward to attending year after year," said Quick Chek President and CEO Dean Durling. "Our goal at Quick Chek is to always make our customers feel welcome, invited and appreciated. It is this same spirit of community unity and kinship that the Festival brings to those who attend each year."

|

Back to index...