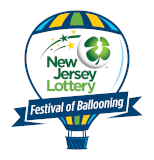 Countdown to Festival Fun

Until the 2020
Quick Chek New Jersey
Festival of Ballooning!
"So Howie, what do you do in the off-season?" The answer to that question is that there is no off-season for us because it really does take 362 days to plan, organize and put together what many feel is the best festival of its kind in the world.

We're constantly busy looking to make this year's event the best ever. What's the newest balloon? What new attractions are out there? Who's around? Who's hot? We talk to agents and attend concerts to find the right mix of talent to continue to offer Festival-goers quality musical entertainment and the best free concert lineup around. Last year's lineup featured a legend (Chuck Negron of Three Dog Night), rock-and-roll Hall of Famers (Creedence Clearwater), local cult heroes (Blues Traveler), and our first-ever boy band (teen sensations the Jonas Brothers, who continue to rocket to stardom).

Over the years our free concert series has covered the music spectrum from the Beach Boys, Peter Frampton, and Dave Mason to Charlie Daniels and New Riders of the Purple Sage. If you have any suggestions, feel free to vote online on the home page of the website or send us your ideas ([email protected]).

We're also out scouting to bring you new types of entertainment. Last year we brought you the world's highest aerial act, the unbelievable Galaxy of Thrills stunt show. I still get chills thinking of Galaxy Girl hanging upside down without a net, 127 feet above the Festival grounds!

We meet with our existing sponsors and vendors and talk with new ones every day about the great opportunities the Festival has to offer them, and in turn, what exciting attractions, products and services they can offer you, our loyal attendees.

Helping us find new ways to entertain you are two new members to the Festival staff. Marcy Burach joins us as Director of Corporate Sponsorships, where she'll be responsible for working with our Festival sponsors and marketing partners. Marcy has extensive experience in matching sponsors with promotional opportunities to reach and entertain audiences while meeting their marketing goals and objectives.

Alyssa Swingle is our new Director of Corporate Development in charge of arts and crafters and our vendors. Alyssa's background in event planning, corporate marketing and working with event exhibitors will be a great addition as we look to offer you the latest in mobile marketing such as the AT&T Pit Stop Challenge, the NBA Jam Van, the Warner Bros. Crash the Backlot Tour!, the Purina® Incredible Dog Team, the Honda Ultimate Garage, and the Horizon BCBSNJ Blimp, to name just a few.

If you or someone you know is interested in becoming a sponsor or vendor, please contact Marcy at

[email protected]

or Alyssa at

[email protected]

.

And finally, it is with deep regret that I mention the passing of Bill Coombs, a wonderful and talented artist who did many of our beautiful posters over the years. Bill's award-winning paintings have been exhibited around the world. He devoted his work over the past 30 years to his love of hot air ballooning and was our Official Artist for the 1985, 1986, 1987, 1996, 1997 and 2001 Festival posters. We'll miss him.

Right now it's back to the phones for us as we continue our quest to make this year's Festival our best. We hope you enjoy our e-Newsletter as we bring you the latest news as this year's Festival comes together.

|

Back to index...