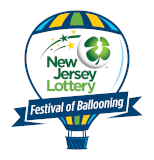 Countdown to Festival Fun

Until the 2020
Quick Chek New Jersey
Festival of Ballooning!
It may be cherry blossom time in our nation's capital but its Gin Blossom time here in Readington.

Our 2008 live concert lineup begins with New Jersey Skylands Insurance Companies presenting '90s alternative rock band the Gin Blossoms on Friday, July 25 at 8:00 p.m.

Known for interacting with their fans during their live sets, the band's hits include "Hey Jealousy", "Til I Hear It From You" which appeared in the film, Empire Records, "Follow You Down" from the box office smash How To Lose A Guy in 10 Days, and the Grammy®-award nominated "As Long As It Matters." Their most recent release, "Lets Play Too" is in the current Owen Wilson movie, Drill Bit Taylor, in which band member Scotty Johnson served as Wilson's stand-in stunt double.

"We're proud to announce that New Jersey Skylands Insurance will be sponsoring our opening concert on Friday night to kick off our legendary performance series," said Festival Executive Producer Howard Freeman. "Their sponsorship allows us to pursue top bands such as the Gin Blossoms to entertain our contemporary young adults on opening day."

The Gin Blossoms began on Christmas night 1987 in Tempe, AZ. They took their name from a photo of W.C. Fields which referred to the actor's gin-ravaged nose. A relentless early tour schedule earned rave reviews and led to their being signed by A&M Records. While the band struggled with changes in their lineup and early efforts to cut their first album, "New Miserable Experience" debuted in 1992 and stayed around the charts long enough for "Hey Jealousy" to become a legitimate Top 10 hit. Four more singles followed and by the time the dust settled, "New Miserable Experience" had sold nearly 3 million copies.

The band's first No.1 hit, "Til I Hear It From You", appeared in the film Empire Records. The strength of the track landed the Gin Blossoms in unofficial history books because never before had a movie not distributed in wide release spawned a Gold certified soundtrack with sales of more than 500,000 copies and a No. 1 single.

The Gin Blossoms' next album, "Congratulations I'm Sorry" was released in 1996 and produced two more hits: "Follow You Down", which spent 10 weeks in the Top 10; and "As Long As It Matters", which earned the group a Grammy nomination for "Best Performance by a Duo or Group." The album debuted in Billboard's Top 10 and a year of touring pushed sales to more than 1.5 million copies sold. The band broke up in 1997 but reunited in 2002 with a DVD, tour and fourth album, "Major Lodge Victory."

Be ready to be part of the action. Founding members Bill Leen and Jesse Valenzuela join Scott Johnson on guitar with Scott "The Kooze" Kusmirek on drums, front man Robin Wilson is known for interacting with the crowd, often handing a tambourine to a lucky fan in the front row or singing directly into fans' cell phones!

Blue Sky Club VIP tickets for the Gin Blossoms which include reserved concert seats, VIP parking, executive restrooms, Festival admission and priority viewing of our scheduled mass balloon ascensions are now on sale for $50. As an added Blue Sky Club treat, gin blossoms will also be served. General admission tickets are $17 in advance for adults ($25 at the gate) and $7 in advance for children ages 4-12 ($10 at the gate). Children age 3 and under are free. All tickets are sold on a first come, first served basis. Tickets can be purchased by calling 1-800-HOT-AIR-9 or by following the links on the website's home page.

|

Back to index...