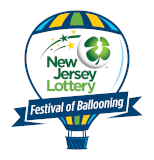 Countdown to Festival Fun

Until the 2020
Quick Chek New Jersey
Festival of Ballooning!
Family Fun and Family Values
Behind the Scenes with Howard Freeman, Executive Producer

Value (noun: a bargain)

Families and values are two concepts we take to heart. To us, families are not just a demographic group; they make up a large portion of our guests here at New Jersey's largest festival. And with 175,000 guests attending our event, family-oriented entertainment is both our goal and our mandate.

And if you want to please families, you have to provide value.

The most unique special-shaped hot air balloons. Free concerts featuring Hall of Famers, Grammy winners and the hottest teen sensations. A fireworks extravaganza. A nighttime balloon glow. The world's highest aerial daredevil act. Children's entertainment and interactive exhibits. The NBA Jam Van. NASCAR. NASA. The spectacle of up to 125 hot air balloons filling the skies. All for the single price of admission.

Value is priority No. 1 at Quick Chek stores and something we know everyone has in mind when planning their family outings. So we have also decided to extend our first "early bird" special by continuing our offer to buy a general admission ticket today for $15 and not only will you save $10 off the price at the gate, but we'll throw in a 2008 commemorative Festival t-shirt as well. Call 1-800-HOT-AIR9 or click on the link on the website, www.BalloonFestival.com

, soon as this offer expires January 31.



We pride ourselves on providing our attendees with 39 hours of affordable, family entertainment. And this year we're looking to add even more FREE attractions as we celebrate 27 years of family fun this summer.

We're proud to bring you the newest balloons, hottest bands and attractions year after year. The Little Bees, the PNC American Flag, Arky, Mr. Peanut, Darth Vader. We've expanded our legendary concert series to appeal to our ever-growing fan base, from the Gin Blossoms, a big hit with 25 to 40 year-olds; to the Jonas Brothers and Disney's Demi Lovato, who literally had tweens lined up the hill to the launch field; to Paul Rodgers and Grammy winner Kenny Loggins. New attractions have included Galaxy Girl, world-class trampoline performers Flippin' Out, the Strange Fruit performing arts company from Australia and the NASA Exploration Experience.

Value (verb: to regard highly)

A few years back we received a lot of requests for Herman's Hermits to perform and sure enough we soon had our own British invasion led by Peter Noone. If you have any suggestions on bands or any unique attractions you'd like to see, please contact me at

[email protected]

and I promise I will explore all options fully.

Helping us find new ways to entertain you, we're proud to announce two new members to the Festival staff.



Kimberly Boje

, our new Festival Director, has been a patron of the Festival for several years and has developed a passion for the overall atmosphere as well as a love for watching hundreds of balloons ascend into the sky. Her background in Internet marketing will help make our website, electronic mailings, the e-Newsletter and community outreach even more informative and exciting. Kim's experience in planning and promoting live entertainment for teenagers and young adults will also help bring new elements to add to your Festival enjoyment.



Susann Wilcox

is our new Director of Corporate Development in charge of arts and crafters and vendors. Susann's background in customer service, event planning and marketing, and media will be a great addition as we continue to offer the latest in mobile marketing attractions such as the AT&T Pit Stop Challenge, the NASA Exploration Experience, the NBA Jam Van, and JVC. She also brings a unique perspective to us as she's worked on-site as an event coordinator for Renewal By Andersen, a longtime Marquee level Festival sponsor.

If you or someone you know is interested in becoming a Festival sponsor or vendor, please contact Marcy Burach at

[email protected]

or Susann at

[email protected]



For us, there is no "off" season. My beloved Mets and Jets aren't the only ones who are busy. It really does take the other 362 days for us to plan, organize and put together what many feel is the best festival of its kind in the world. We hope you enjoy our e-Newsletter as we bring you the latest news as this year's Festival comes together.

And last, but certainly not least, we wish Sally Mazzocchi, our outgoing Festival Director, the best of luck in her new endeavors in Baltimore as she takes on new challenges. Starting out as an intern four years ago, she worked her way up to Festival Director where she did a masterful job. We look forward to seeing her back here in July when she'll finally get to take to the skies as a pilot.



|

Back to index...