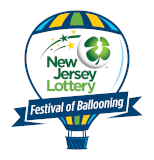 Countdown to Festival Fun

Until the 2020
Quick Chek New Jersey
Festival of Ballooning!
2009 Festival Dates Announced

The 27th annual Quick Chek New Jersey Festival of Ballooning in Association with PNC Bank will be celebrating another great year of family fun at Solberg Airport in Readington, NJ on July 24-25-26, 2009.

We're proud to continue to be the premier family entertainment event in the Northeastern United States and the largest event in the state of New Jersey, attracting upwards of 175,000 people and worldwide media coverage over the three-day weekend.

This year's Festival will feature even more value for the entire family and more FREE attractions including children's entertainment and interactive exhibits for all ages, fireworks, and our nighttime balloon glow. That's in addition to our legendary musical concerts, amusement rides, crafters and vendors, product giveaways, food sampling and of course the awe-inspiring spectacle of up to 125 sport and special-shaped balloons ascending twice a day!

The action begins on Friday afternoon, July 24 when the gates open at 1:00 p.m. The first mass balloon ascension of the weekend is scheduled for Friday night at 6:30 p.m. followed by a live concert and a spectacular fireworks extravaganza.

Saturday's festivities begin bright and early with our first morning mass ascension on July 25 at 6:30 a.m., followed by a complete day of family entertainment, an evening mass balloon ascension at 6:30 p.m., another live concert and a really hot balloon glow. Sunday's highlights on July 26 include a morning mass balloon ascension at 6:30 a.m., a live concert in the afternoon and our closing mass ascension at 6:30 p.m.

Keep checking our website and future Newsletters for details and announcements about our exciting plans to celebrate 27 years of family fun!


The 27th Annual Quick Chek New
Jersey Festival of Ballooning


Friday, July 24, 2009 – 1 p.m.-10 p.m.
Saturday, July 25, 2009 – 6 a.m.-10 p.m.
Sunday, July 26, 2009 – 6 a.m.- 8 p.m.






|

Back to index...