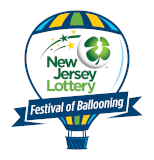 Countdown to Festival Fun

Until the 2020
Quick Chek New Jersey
Festival of Ballooning!
Get Fresh. Go Fast.
Quick Chek Returns as Title Sponsor

We are proud to announce that as we plan our 27th annual Festival of Ballooning, Quick Chek will enter its 17th consecutive year as our title sponsor, the seventh-longest running title sponsorship of a major event in the United States.

Bucking the current economic trend, we're happy to announce that all of our major sponsors are back again in 2009.


"Quick Chek has fully embraced the Festival from day one," said Festival Executive Producer Howard Freeman. "They share our goal of being community oriented. They are hands on, whether it's serving as the exclusive retail outlet for the Festival when tickets go on sale in June or through their many on-site activities during the Festival weekend, which are manned by hundreds of volunteer store employees. They have been a true partner in every sense of the word."

Over the years, Quick Chek has wowed Festival-goers each year with its own unique, special-shaped hot air balloon. This year attendees will also be wowed with their newest balloon as well as by their latest fresh food offerings, which will be available in the huge Quick Chek store at the Festival. This 2,700-square-foot replica store offers fresh coffee, delicious oven-toasted subs, signature sandwiches, salads, and wraps, chicken breakfast sandwiches and thirst-quenching iced coffee. It's a great place to cool off, as this air-conditioned store has become one of the most popular venues of the entire Festival.

There's also the enormous Quick Chek Entertainment Tent, which houses children's interactive activities, magic shows, and food samplings from Quick Chek's vendors.

"We pride ourselves in delivering a sense of community and an unmatched level of customer service in each of our 118 locations throughout New Jersey and beyond," said Quick Chek President and CEO Dean Durling. "It is this sense of community camaraderie that makes our organization proud to be part of the Festival and we thank you for sharing this year's extravaganza with us as we all enjoy the sights and sounds that no other community party can bring!"

Quick Chek, the family-owned and operated premier chain of nearly 120 food store locations in New Jersey and Southern New York, is devoted to providing convenient shopping blended with an expansive range of fresh products and services. Quick Chek's retail locations include 12 pharmacy stores and 20 locations with fuel. For more information please visit the company's Web site at

www.Quick-Chek.com

|

Back to index...