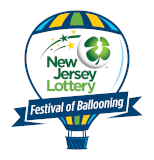 Countdown to Festival Fun

Until the 2020
Quick Chek New Jersey
Festival of Ballooning!
West Caldwell, NJ, December 10, 2004 – The Quick Chek New Jersey Festival of Ballooning is seeking to commission a professional artist to conceptualize and create the poster for the 23rd annual event. The poster is a high-profile piece of commercial art that is displayed in all 105 Quick Chek stores and will symbolize the event throughout the year as its primary marketing image.

With a three-day attendance of up to 175,000 people, the Quick Chek New Jersey Festival of Ballooning is the largest summertime hot air balloon festival in North America. The festival is considered New Jersey's premiere summertime event, bringing families from all around the Tri-State area to Solberg Airport in Readington, NJ, for the 200-plus attractions and the five separate ascensions of 125-plus balloons.

The Quick Chek New Jersey Festival of Ballooning will be held on July 29, 30, and 31, 2005. The event boasts an air show, live concerts featuring major artists, alligator wresting, fireworks display, balloon glows, quality food concessions, and plenty of family entertainment, in addition to the magic of ballooning.

Last year's artist, Lisa Palombo of Caldwell, NJ, saw her artwork unveiled in the New Jersey Statehouse by Governor James E. McGreevey. Also, Palombo's piece was the subject of 100,000 Arizona® Ice Tea cans, newspaper inserts, tee shirts, mugs, a website, and posters for the event.

Interested artists should contact Howard Freeman, Executive Producer of the Festival, at 1-800-HOT-AIR9 or at [email protected].

|

Back to index...