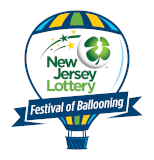 Countdown to Festival Fun

Until the 2020
Quick Chek New Jersey
Festival of Ballooning!
HOT AIR BALLOON TO VISIT WINNER'S SCHOOL


READINGTON, NJ – Going to school may never be more exciting.

PNC Bank and the Quick Chek New Jersey Festival of Ballooning are inviting New Jersey students in grades 2 through 12 to take part in the 6th annual PNC Bank American Patriot Essay Contest by writing a short essay on the topic, "What the American Flag Means to Me."

The Grand Prize includes a visit to the winner's school in June by a gigantic, 75-foot-tall hot air balloon and a hot air balloon ride for two at the 2009 Festival in July. The Festival features the PNC Bank American Flag balloon, the largest free-flying flag in the world.

"It is a privilege to read the essays submitted by New Jersey students on the theme of 'What the American Flag Means to Me'," said Joseph Whall, Director of Client and Community Relations for PNC Bank. "It is a joy to see the torch of liberty burning as brightly as ever in the hands of a new generation of Americans."

"The PNC Bank Essay Contest has proven to be a great way to engage school children to think about the world around them," said Howard Freeman, Executive Producer of the Quick Chek New Jersey Festival of Ballooning, the largest summertime hot air balloon and music festival in North America. "The essays are always heartwarming and imaginative. These kids write beyond the fact that flag is red, white and blue by expressing what the stars and stripes and the flag itself means to them."

In addition to the appearance at school by the hot air balloon and the balloon ride at the Festival, the Grand Prize winner will also receive four Blue Sky Club VIP tickets to this year's 27th annual Festival, July 24-25-26, 2009 at Solberg Airport in Readington in Hunterdon County.

The essays should be 100 words or less. They will be judged by a panel of representatives from PNC Bank and the balloon festival. Second and third-place prizes consisting of free admission tickets to the Festival and Festival souvenirs will also be awarded. Winning essays will be selected based on creativity, poignancy and clarity with consideration given to the grade level of the contestant. Contestants are not required to be U.S. citizens.

Entries should be submitted by May 1, 2009 to Essay Judges, Quick Chek New Jersey Festival of Ballooning, 363 Route 46 West, Suite 200, Fairfield, NJ, 07004. Students can also enter the contest through the Festival web site at www.balloonfestival.com. Entries should include the student's name, address or hometown, telephone number, grade, age, school name and the name of their teacher.

Halle Feeney, a fourth grade student from Joyce Kilmer Elementary School in Milltown, was selected as the 2008 Grand Prize winner from more than 1,000 entries from school children from throughout the state. Previous winners were Shaina Cohen, a third-grade student from Fair Lawn and Yavneh Academy in Paramus (2007); Elizabeth Balkin, a fourth-grade student from Tewksbury Elementary School (2006); Allyson Keegan, a fifth-grade student from South Amboy Elementary School (2005); and Olesya Solouk, a fifth-grade student from Lebanon Borough School (2004).

The 27th annual Quick Check New Jersey Festival of Ballooning in Association with PNC Bank is the largest summertime hot air balloon and music festival in North America and the premier family entertainment event in the Northeast, attracting upwards of 175,000 people and worldwide media coverage.

PNC Bank is a member of The PNC Financial Services Group, Inc. (NYSE: PNC), one of the nation's largest diversified financial services organizations providing consumer and business banking; specialized services for corporations and government entities, including corporate banking, real estate finance and asset-based lending; wealth management; asset management and global fund services.

|

Back to index...