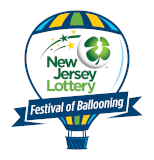 Countdown to Festival Fun

Until the 2020
Quick Chek New Jersey
Festival of Ballooning!
Kool & The Gang, led by Robert "Kool" Bell and his brother Ronald Khalis Bell, have sold more than 70 million albums with chart-toppers including "Celebration", "Ladies Night", "Joanna" and "Cherish."

Tickets go on sale Friday, April 10 at 10:00 a.m. and are available by calling 1-800-HOT-AIR9 or online at www.balloonfestival.com.

"One of the reasons the Festival continues to be successful year after year is that people see the value in what we have to offer for the price of admission," said Howard Freeman, Executive Producer of the Quick Chek New Jersey Festival of Ballooning. "Not only do you get to spend a great day with your family, enjoy the magic of ballooning and all of our attractions, you also get to see the biggest names in music perform. Kool & The Gang crosses over into so many genres, they'll be something for every music lover in our audience."

Formed in the 1960s with a group of neighborhood friends from Jersey City, Kool & the Gang combined the earthiness of soul with jazz and R&B and hit the pop and R&B charts right from the start. They quickly become known for their live sets and released the first of their 34 Top 10 hits in 1973 with "Jungle Boogie" and "Hollywood Swinging." Though they won a Grammy award for "Open Sesame" off the Saturday Night Fever soundtrack, the top-selling movie soundtrack of all-time, it was in the post-disco era that they enjoyed their greatest success.

Kool & the Gang had three consecutive albums reach platinum status starting with Ladies Night in 1979. The group then released their smash No. 1 hit, "Celebration," which would go on to be favored by innumerable wedding receptions, joyous occasions and DJs around the world. They followed with two immense hits, "Joanna" and "Cherish" en route to selling more than 70 million records worldwide with 31 albums going gold or platinum. The R&B anthem Fresh then solidified the group's international stardom.

The 27th annual Quick Chek New Jersey Festival of Ballooning in Association with PNC Bank is the largest summertime hot air balloon and music festival in North America. The three-day event, July 24-25-26, 2009 at Solberg Airport in Readington, NJ, is the premier family entertainment event in the Northeast, attracting upwards of 175,000 people and worldwide media coverage.

The Festival offers five scheduled mass ascensions with up to 125 sport and special-shaped hot air balloons, a fireworks extravaganza, a nighttime balloon glow, live musical performances, children's interactive exhibits and amusement rides, the world's most famous aerial act, the enormous Quick Chek Entertainment Tent, and hundreds of arts and crafts and food vendors.

Kool & The Gang will perform on the Main Stage on Saturday night, July 25 at 8 p.m. following that evening's scheduled balloon ascension and in conjunction with the spectacular nighttime hot air balloon glow.

General admission tickets, which include Festival admission and lawn seating for the concert, are $17 in advance for adults ($25 at the gate) and $7 for children ages 4-12 ($10 at the gate). General admission for children ages 3 and under is free. Blue Sky Club VIP tickets, which include Festival admission, reserved concert seating, prime viewing of the scheduled mass hot air balloon ascensions along the flight line, free VIP parking, and access to private food and beverage service and executive restrooms, are $65 (subject to change after June 1).


|

Back to index...