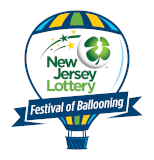 Countdown to Festival Fun

Until the 2020
Quick Chek New Jersey
Festival of Ballooning!
5-TIME GRAMMY WINNER MICHAEL McDONALD TO PERFORM AT QUICK CHEK NEW JERSEY FESTIVAL OF BALLOONING

SOLOIST, FORMER DOOBIE BROTHER LIVE JULY 26

READINGTON, NJ --- 5-time Grammy award winner Michael McDonald, one of the music industry's most talented singer-songwriters, will perform live in concert at the 27th annual Quick Chek New Jersey Festival of Ballooning on Sunday, July 26.

The gold and platinum selling R&B/soul singer and songwriter, known for his award-winning work as a member of The Doobie Brothers, Steely Dan and as a solo artist, will be presented by PNC Bank at 3:00 p.m.

Possessing a distinctive, husky soulful baritone, McDonald's hits include "What A Fool Believes," which won four Grammy awards including Song of The Year and Record of The Year; "Minute By Minute", "Takin' It To The Streets", and "It Keeps You Runnin'." He is also the creator of such hits as "I Keep Forgettin'," the Grammy-winning "Yah Mo B There" and the No. 1 pop single "On My Own."

He also received two Grammy nominations for his platinum-selling Motown tribute album which featured the classics "Ain't No Mountain High Enough", "I Heard It Through the Grapevine", and "Signed, Sealed, Delivered I'm Yours." McDonald followed these smash explorations of Motown with the album Soul Speak.

"You just try and pick the songs that are the most meaningful to you," said McDonald about the inspiration for his latest albums. "These songs span my life, they're the ones where I can remember where I was when I first heard them, the ones that made me interested in becoming a recording artist, the songs I'd always imagined myself singing."

"Michael McDonald has an instantly recognizable voice and his songs are so well known by such a wide audience," said Festival Executive Producer Howard Freeman. "Festival-goers have enjoyed listening to him for many years, from baby boomers going back to his days with the Doobie Brothers and Steely Dan to those who know his work with so many of today's biggest stars in pop music and his recent tributes to Motown."

Tickets go on sale this Friday, April 24, 2009 at 10:00 a.m. and are available by calling 1-800-HOT-AIR9 or online at www.balloonfestival.com.

"We want to give everyone a chance to buy tickets early," said Freeman, noting that premium seating for pop superstar Kenny Loggins last year and for the Jonas Brothers in 2007 sold out well in advance of the Festival.

Keeping with the spirit of the Festival's family atmosphere, McDonald's son Dylan McDonald and his acoustic duo will open for his father and perform at 2:15 p.m.

The 27th annual Quick Chek New Jersey Festival of Ballooning in Association with PNC Bank is the largest summertime hot air balloon and music festival in North America. The three-day event, July 24-25-26, 2009 at Solberg Airport in Readington, NJ, is the premier family entertainment event in the Northeast, attracting upwards of 175,000 people. Michael McDonald closes out the Festival's popular concert series on Sunday afternoon, July 26 at 3:00 p.m.

General admission tickets, which include Festival admission and lawn seating for the concert, are $17 in advance for adults ($25 at the gate) and $7 for children ages 4-12 ($10 at the gate). General admission for children ages 3 and under is free. Blue Sky Club VIP tickets, which include Festival admission, reserved concert seating, prime viewing of the scheduled mass hot air balloon ascensions along the flight line, free VIP parking, and access to private food and beverage service and executive restrooms, are $65 (subject to change after June 1).

For additional information call 1-800-HOT-AIR9 (1-800-468-2479) or visit online at www.balloonfestival.com.

Michael McDonald, Sunday, July 26, 3:00 p.m. Quick Chek New Jersey Festival of Ballooning, Solberg Airport, 39 Thor Solberg Road, Readington, NJ. 1-800-HOT-AIR9 or www.balloonfestival.com. General admission $7-$17 advance, $10-$25 gate. Blue Sky Club VIP $65. On sale Friday, April 24, 10:00 a.m.


|

Back to index...