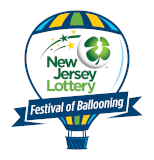 Countdown to Festival Fun

Until the 2020
Quick Chek New Jersey
Festival of Ballooning!
BEACH BOYS' AL JARDINE TO OPEN CONCERT SERIES
SUMMER FUN AT QUICK CHEK NEW JERSEY FESTIVAL OF BALLOONING
BEGINS JULY 24

READINGTON, NJ --- Setting the right tempo for those upcoming sun-soaked days, Rock and Roll Hall of Famer and Beach Boys founding member Al Jardine will open the 2009 concert series at this year's Quick Chek New Jersey Festival of Ballooning.

New Jersey Skylands Insurance Companies present Al Jardine and His Endless Summer Beach Band on the Festival's Main Stage on Friday night, July 24 at 8:00 p.m.

"There is no other music that says summer fun like the music of the Beach Boys," said Festival Executive Producer Howard Freeman. "We're thrilled to have Al Jardine, one of the driving forces behind that classic sound that everyone knows, loves and associates with summer, open our concert series on Friday night."

Jardine will be releasing a long awaited solo album, "A Post Card From California," early this summer. It includes a mix of original songs and Beach Boys classics such as "Help Me, Rhonda" and features collaborations from an all-star lineup of friends including Neil Young, Brian Wilson, Steve Miller, Stephen Stills, Flea from the Red Hot Chili Peppers and actor and "honorary Beach Boy" John Stamos. Jardine is as much a storyteller as he is a lyricist in the classical sense, with his songs encompassing his passion for the environment, from the mountains and wildlife to the entire Big Sur and California coastal landscape.

Jardine was the Beach Boys rhythm guitarist and harmony vocalist and sang lead on many of their hits including the No. 1 smash, "Help Me, Rhonda." He joined fellow Hawthorne (CA) High School friend Brian Wilson, Wilson's brothers Carl and Dennis, and their cousin Mike Love in 1961 in creating what would become their legendary sound that would go on to make them the No. 1 selling American rock band of all time.

They recorded 36 Top 40 hits such as "I Get Around", "California Girls", "Catch A Wave", "Barbara Ann", "Dance, Dane, Dance," "Fun, Fun, Fun", "Good Vibrations" and "Kokomo", songs that continue to receive strong air play and make up the sounds of summer and the beach that music fans of any age can appreciate.

Jardine and the Beach Boys were elected into the Rock and Roll Hall of Fame in 1988.

The 27th annual Quick Chek New Jersey Festival of Ballooning in Association with PNC Bank is the largest summertime hot air balloon and music festival in North America. The three-day event, July 24-25-26, 2009 at Solberg Airport in Readington, NJ, is the premier family entertainment event in the Northeast, attracting upwards of 175,000 people.

The Festival's opening day on July 24 features "Balloons, Tunes and Booms." The first of five mass hot air balloon ascensions is scheduled for dusk with up to 125 colorful balloons taking to the skies, followed by the Al Jardine concert at 8:00 p.m. and then the Festival's annual fireworks extravaganza.

General admission tickets, which include Festival admission and lawn seating for the concert, are $17 in advance for adults ($25 at the gate) and $7 for children ages 4-12 ($10 at the gate). General admission for children ages 3 and under is free. Blue Sky Club VIP tickets, which include Festival admission, reserved concert seating, prime viewing of the scheduled mass hot air balloon ascensions along the flight line, free VIP parking, and access to private food and beverage service and executive restrooms, are $50 (subject to change after June 1).

Tickets go on sale this Friday, May 8, 2009 at 10:00 a.m. and are available by calling 1-800-HOT-AIR9 or online at www.balloonfestival.com.

Al Jardine's Endless Summer Band
Friday, July 24, 8:00 p.m. Quick Chek New Jersey Festival of Ballooning
Solberg Airport, 39 Thor Solberg Road,
Presented by NJ Skylands Insurance
General admission: $7-$17, $10-25 at gate. Blue Sky Club VIP $50.
1-800-HOT-AIR9 or www.balloonfestival.com
Tickets on sale Friday, May 8, 10:00 a.m.


|

Back to index...