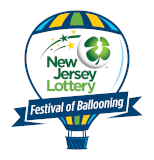 Countdown to Festival Fun

Until the 2020
Quick Chek New Jersey
Festival of Ballooning!
WEST CALDWELL, NJ (March 27, 2006) --- A gigantic, 75-foot high hot air balloon may be coming to a school near you this spring as part of the third annual PNC Bank American Patriot Essay Contest.

PNC Bank and the Quick Chek New Jersey Festival of Ballooning are inviting school children in grades 2 through 12 to take part in the contest by writing a short essay about the topic "What the American Flag Means to Me."




"We were inspired to create an educational tie-in with our sponsorship of the American Flag balloon at the Festival," said Joseph Whall, Director of Client and Community Relations in the Office of the Regional President at PNC Bank. "We are pleased to continue our commitment to education and to the community through this contest and our association with the Quick Chek New Jersey Festival of Ballooning."

The Grand Prize is a special appearance at the winning student's school by a hot air balloon, one of 125 that will take part in the 24th annual Quick Chek New Jersey Festival of Ballooning, July 28-29-30, 2006 at Solberg Airport in Readington, Hunterdon County, NJ. The first-place winner will also receive four Blue Sky Club VIP tickets and a hot air balloon ride for two at the Festival.

"Over the first two years of the contest we have received a tremendous response with so many students submitting wonderfully written essays," said Howard Freeman, event producer of the Quick New Jersey Festival of Ballooning, the largest summertime hot air balloon festival in North America. "The PNC Bank American Flag balloon continues to be one of the Festival's most popular attractions."

Allyson Keegan, a fifth-grade student from South Amboy Elementary School, won last year's essay contest. Olesya Solouk, a fifth grader from Lebanon Borough School in Lebanon, won the first contest in 2004.

The essays should be 100 words or less. They will be judged by a panel of representatives from PNC Bank and the Festival. Second and third-place prizes consisting of free admission tickets to the Festival and Festival souvenirs will also be awarded. Winning essays will be selected based on creativity, poignancy and clarity with consideration given to the grade level of the contestant. Contestants are not required to be U.S. citizens.

Entries should be submitted by May 1 to Essay Judges, Quick Chek New Jersey Festival of Ballooning, 1140 Bloomfield Avenue, Suite 209, West Caldwell, New Jersey, 07006. Students can also enter the contest through the Festival website, http://www.balloonfestival.com/pagebank/index.html?id=435.

PNC Bank is a member of The PNC Financial Services Group, Inc. (NYSE: PNC), one of the nation's largest diversified financial services organizations providing consumer and business banking; specialized services for corporations and government entities, including corporate banking, real estate finance and asset-based lending; wealth management; asset management and global fund services.

The Quick Chek New Jersey Festival of Ballooning in association with PNC Bank is the largest summertime hot air balloon festival in North America and the premier family entertainment event in New Jersey with more than 150,000 attendees over three days.

|

Back to index...