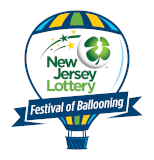 Countdown to Festival Fun

Until the 2020
Quick Chek New Jersey
Festival of Ballooning!
Don't try this at home.

The world famous Flying Wallendas, the most celebrated name in show business, will put their lives on the line at this year's Festival – literally – with their death-defying hire wire act. Working without a safety net and in unconventional locations, they are known for performing such dangerous stunts as headstands, bicycle riding, and the human pyramid while precariously balancing on a cable that is just 5/8 of an inch thick.

The Flying Wallendas will perform high above the Festival grounds, led by Tino Wallenda, a sixth generation performer who has accomplished such feats as walking over lions, tigers and man-eating sharks, and has walked between buildings, over rivers and a waterfall.

Tino is the grandson of the late Karl Wallenda, who fell to his death in 1978 at the age of 73 while attempting to walk on a wire stretched 12 stories above pavement between two towers of a hotel in San Juan, Puerto Rico. Four other family members have died over the years during performances. It was the survival of a fall in Akron, Ohio that gave them their name. The group all fell off the wire, unhurt, and the next day a reporter who witnessed the accident was quoted in the newspaper: "The Wallendas fell so gracefully that it seemed as if they were flying" – thus coining the name The Flying Wallendas.

And you thought the Darth Vader balloon was awesome!

One place you won't have to worry about your footing is the new AT&T Technology Tailgate Tour. This mobile tour features a 53-foot-long tractor trailer that expands into a high-tech interactive playland and invites Festival attendees to interact with AT&T's high speed Internet, mobility products, DIRECTV satellite and photo marketing tools. The tour is equipped with 13 plasma TVs, 17 touchscreen monitors, 23 LCD monitors, 15 wireless devices, laptop computers, computer terminals, wireless gaming and more! Festival attendees will have the opportunities to win instant prizes by answering questions at touchscreen trivia stations inside the trailer and have fun testing out some pretty cool wireless products.

Additional great traveling exhibits include the Kraft Lunchables Mobile Tour, which features a branded bus with a stage, the Lunchables Café, a kid's size inflatable climbing wall, and free product samples; the Hoppin' Honeycomb Hive, which features digital video interaction, an arcade, and a maze with tabletop games; and the Honey Bunches of Oats Find Your Flavor Tour, which offers samples from the Flavor Cereal Bar and digital computerized games.

The Quick Chek Entertainment Tent offers more family-friendly activities with a new "fire and ice" theme for 2009. The big tent will have age-appropriate entertainment including musical performances by Reverse Order, Fuzzy Stones and Davey & The Waverunners, an interactive game area, karaoke, inflatables, crafts and free samples. Plus there's more entertainment with Al Grout, Big Jeff, and Ollie's Adventures in the Family Fun Pavilion. In between, you can take the kids on amusement rides, visit with our arts & crafts vendors, and dine with our food vendors throughout the day.

As many people have said, so there's so much to do here they don't know if they can see it all in one day!


|

Back to index...