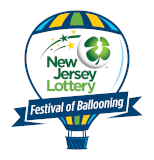 Countdown to Festival Fun

Until the 2020
Quick Chek New Jersey
Festival of Ballooning!
READINGTON, NJ --- Looking to soar above the competition, State Farm Insurance Companies, Cingular Wireless, and Air Jamaica Vacations have become the latest companies to become corporate sponsors of the 2006 Quick Chek New Jersey Festival of Ballooning, the largest summertime hot air balloon festival in North America.

State Farm, Cingular, and Air Jamaica Vacations join returning sponsors Anheuser-Bush/Bud Light and Marriott Hotels as Marketing Partners of the Festival, the largest family entertainment event in the state of New Jersey. Cingular, the largest wireless company in the United States, was a participating sponsor last year and found the experience so rewarding they increased their sponsorship involvement for this year. The sponsorships are valued in the mid five figures. The 24th annual Quick Chek New Jersey Festival of Ballooning in association with PNC Bank takes off July 28-30, 2006 from Solberg Airport in Readington, New Jersey.

"Our balloon festival offers companies distinctive promotional opportunities," said Howard Freeman, Executive Producer of The Festival Group, which has staged the event since 1993. "Whether it's for brand exposure or targeted sales promotions, our sponsorships provide unique partnerships for companies to achieve their goals. We're thrilled to have State Farm, Cingular and Air Jamaica Vacations join our festival family."

The three-day, jam-packed Festival provides sponsors with a young, upscale family demographic, attracting 175,000 people to scenic Hunterdon County, just 50 miles from New York City and 60 miles from Philadelphia. The Festival features up to 125 hot air balloons and offers morning-through-night family entertainment, including fireworks, live musical performances, kiddie rides, and hundreds of arts and crafts booths and food vendors.

State Farm, Cingular and Air Jamaica Vacations will benefit from the Festival's extensive marketing and advertising campaign, which generates millions of positive marketing impressions including signage in all 108 Quick Chek food stores throughout New Jersey. They will also have an on-site presence during the Festival weekend to further their brand awareness through value-added merchandising, hospitality, entertainment and sales opportunities.

State Farm will be the presenting sponsor of The Charlie Daniels Band concert Saturday night, July 29, and will continue to promote its return to offering auto, life and fire insurance products in New Jersey. The company's banner will be widely seen as it will be affixed to a 75-foot-tall hot air balloon.

"At State Farm, we make it our promise to be a good neighbor through quality service, relationships and having a presence in the community," said Jennifer Holland, Zone Marketing Analyst for State Farm. "Our partnership with the Quick Chek New Jersey Festival of Ballooning provides us with a great opportunity to continue that involvement."

As the Festival's official cellular wireless provider, Cingular will utilize this opportunity to activate new customers as well as retain existing users. Cingular, which has its own corporate balloon, will also be the title sponsor of the Festival's 100 acres of on-site parking.

"Cingular is so pleased to be a sponsor for the second year in a row of the Balloon Festival," said Tom DeVito, Cingular Wireless' vice president and general manager, New York/New Jersey. "This is the perfect event for anyone interested in hot-air ballooning and the country fair atmosphere is a great way to spend a summer day with family and friends."

The Air Jamaica Vacations Blue Sky Club will offer VIP services including premium seating for balloon ascensions, balloon glows and concerts, exclusive parking arrangements, executive restrooms and upscale food and beverages. This first year sponsor will also host a "Caribbean Corner" under a 60 x 30 tent featuring island themed festivities including music, tastes and cultural experiences. Air Jamaica Vacations will showcase their various partner properties at the "Caribbean Corner," while also giving festival-goers a chance to enter in a sweepstakes and win a vacation to one of their featured destinations.

"Air Jamaica Vacations is very excited to be part of this sponsorship opportunity," said Javier Morales, Director of Marketing for Air Jamaica Vacations. "The festival is a perfect venue where we can display our wide-range of vacation offerings to the large audience that will be in attendance. People will get to witness first-hand the Air Jamaica Vacations VIP service and hospitality."

Quick Chek marks its 14th year as title sponsor, the seventh-longest running title sponsorship of a major event in the United States, while PNC Bank enters its fifth year with the Festival.

The Quick Chek New Jersey Festival of Ballooning features mass hot air balloon ascensions of up to 125 balloons at 6:30 a.m. and 6:30 p.m., wind and weather permitting. Additional highlights include the Marriott Hotels Fireworks Extravaganza on Friday night; and the New Jersey Office of Travel & Tourism Balloon Glow, which will light up the Festival grounds Saturday night.

For further information regarding ticket availability and hours, please visit www.balloonfestival.com.

|

Back to index...