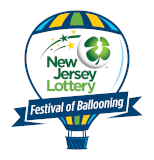 Countdown to Festival Fun

Until the 2020
Quick Chek New Jersey
Festival of Ballooning!
ONE CALL JOINS BALLOON FESTIVAL LINEUP

NEWEST BOY BAND OPENS FOR DISNEY'S MEAGHAN MARTIN JULY 25

READINGTON, NJ --- "It's funny how one call can change your whole life," remarked Chris Moy, giving name to the new band formed by legendary music executive Johnny Wright. One Call has just been added to the star-studded concert lineup at this year's Quick Chek New Jersey Festival of Ballooning and will open for Disney teen sensation Meaghan Martin on Saturday, July 25, at Solberg Airport in Readington, NJ.

This will be Moy's second straight year appearing at North America's largest summertime hot air balloon and music festival. Last year he and fellow One Call band mate Jose Bordonada performed at the Festival as members of the New Menudo.

After a successful summer single and tour dates with the Jonas Brothers, the New Menudo took different paths but Moy, a Bronx, NY native, and Bordonada, were ready for another shot at success.

They join AG Gamlieli and Justin Thorne in forming One Call, the latest "boy band" pop group formed by Wright, who was behind the Backstreet Boys, *NSYNC and the Jonas Brothers, among others. Thorne enjoyed previous success with NLT, sharing the success of three singles on the charts and a national tour with the Pussycat Dolls. Gamlieli grew up destined for the spotlight as his parents own a dance studio with music a way of his life growing up.

One Call will meet fans on Saturday, July 25 at 1:00 p.m. before taking the stage to perform at the Quick Chek New Jersey Festival of Ballooning at Solberg Airport in Readington, NJ at 2:15 p.m.

Meaghan Martin, who co-starred with the Jonas Brothers and Demi Lovato in Camp Rock and is starring in the upcoming ABC Family television show 10 Things I Hate About You, will perform at 3:00 p.m. and then meet-and-greet her fans following her concert.

"We are pleased to have One Call join to our concert lineup so we can provide even more value for our younger Festival attendees," said Festival Executive Producer Howard Freeman. "They can now enjoy two great concerts and have the memorable experiences of meeting these talented new artists and enjoying the magic of ballooning as well."

After the Festival, One Call will begin a national tour with Britney Spears in late August.

Reserved tickets for the two concerts, which include Festival admission, are on sale for $25 for children and $35 for adults. As the Jonas Brothers and Demi Lovato Festival concerts were sold out early, advanced tickets are strongly recommended. Tickets may be purchased by calling 1-800-HOT-AIR9 or by clicking on Tickets & Merchandise!

General admission tickets, which include lawn seating for the concerts and Festival admission, are also available. On site parking is just $5 or festival and concert-goers can park for free at nearby Raritan Valley Community College and take the Free Express Shuttle Bus to the Festival.

The Quick Chek New Jersey Festival of Ballooning in Association with PNC Bank is the largest summertime hot air balloon and music festival in North America. The 3-day Festival, July 24-25-26, 2009 at Solberg Airport in Readington, NJ, features morning-through-night family entertainment including five scheduled mass hot air balloon ascensions, live concerts, children's interactive activities, amusement rides, a fireworks extravaganza, a nighttime hot air balloon glow, and hundreds of arts and crafts and food vendors

|

Back to index...