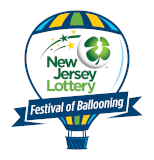 Countdown to Festival Fun

Until the 2020
Quick Chek New Jersey
Festival of Ballooning!
QUICK CHEK NEW JERSEY FESTIVAL OF BALLOONING WELCOMES UVSUNSENSE
NEW SPONSOR A NATURAL FOR OUTDOOR FESTIVAL

New, easy-to-use product helps reduce risk from overexposure to the sun

READINGTON, NJ --- The Quick Chek New Jersey Festival of Ballooning, the largest summertime hot air balloon and music festival in North America, is partnering with Whippany, NJ-based UVSunSense, LLC to ensure the Festival's 175,000 attendees will be able to safely enjoy their time in the sun at the July 24-26 event.

Earlier this year, UVSunSense, LLC launched a new, easy-to-use tool that helps people avoid overexposure to the harmful ultraviolet rays from the sun. The UVSunSense band is a sun-sensitive gauge that is wrapped around a user's wrist. The wearer then applies a sunscreen to their body – as well as to the wristband – before going about their outdoor activity. The band then changes color to let the wearer know it's time to reapply sunscreen - or to get out of the sun.

UVSunSense will be a sponsor of the Festival, providing two 1,800 square foot shade tents for attendees to cool off, and will also have on-site representatives called "Suncierges" on site to help Festival-goers meet their sun protection needs. The wristbands will be made available for sale to Festival attendees.

"Our average family stay is 7½ hours, so whether people come out for our beautiful morning ascensions or for our evening launches, our attendees are still out in the sun for a good part of the day," said Festival Executive Producer Howard Freeman. "We always advise Festival-goers to take care of themselves and to wear sunscreen, protective clothing and a hat. The new UVSunSense wristbands will allow them to do so and not let the excitement of the Festival distract them from the importance of protecting their skin."

Most people are completely unaware that the SPF value on the label of their sunscreen is highly subjective to several factors: the type of activity (athletics, swimming, etc.); the chemical properties of the sunscreen base; and the date the sunscreen was purchased and opened. All of these factors can dramatically alter the effectiveness of a sunscreen- sometimes a sunscreen's efficiency is revealed only after one gets a sunburn!

"Introducing the UVSunSense wristbands at one of the largest outdoor festivals in the country is a perfect fit," said UVSunSense President Jon Horovitz, whose product technology was developed by a nuclear physicist. "Until UVSunSense came along, there wasn't a monitoring device available that was susceptible to the same conditions as the sunscreen wearer. Our wristbands let you know – in real time – when to reapply sunscreen. It really is that simple. We are proud to work with Festival organizers to make sure people can enjoy their time here safely and responsibly."

The 27th annual Quick Chek New Jersey Festival of Ballooning in Association with PNC Bank is the largest summertime hot air balloon and music festival in North America. The three-day event at Solberg Airport in Readington, NJ, July 24-25-26, 2009 is the premier family entertainment event in the Northeastern United States and offers morning-through-night family entertainment including a fireworks extravaganza, a nighttime hot air balloon glow, live musical performances from Grammy award winning artists, children's interactive exhibits and amusement rides, hundreds of arts and crafts and food vendors, and five scheduled mass ascensions with up to 125 balloons.

UVSunSense, LLC manufactures a UV-monitoring wristband which acts as real-time dosimeter gauges to alert users about their exposure risk. UVSunSense wristbands are available through a nationwide network of traditional and online retailers as well as in select Quick Chek stores throughout the metropolitan area. UVSunSense wristbands neither contain any sunscreen nor do they protect against sunburn.

|

Back to index...