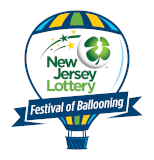 Countdown to Festival Fun

Until the 2020
Quick Chek New Jersey
Festival of Ballooning!
Hazlet (July 7, 2005) – Mark "The Human Vacuum" Lyle served notice that he may be the one to beat for the championship when he put away 5 ½ Italian subs to win the third and final qualifier in the Quick Chek Original Toasted Italian Sub Eating Contest held Thursday in Hazlet, New Jersey . The nine man field is now set for the championship which will be held July 30th at 2:30 pm at the Quick Chek New Jersey Festival of Ballooning, In Association with PNC Bank, at Solberg Airport in Readington, NJ .

Known as perhaps the country's finest chicken wing eater, Lyle, of Columbus, OH, established a tournament record by eating 5 ½ subs in the 10 minute allotted time limit, breaking the previous mark of five set by Gentleman Joe Menchetti in winning the first qualifier on June 16 in Bridgewater. The competition in Hazlet , which featured 11 participants, saw a pair of amateurs emerge as strong contenders for the final.

Ray "Porterhouse" Keanne of Levittown, PA chowed down 4 ½ subs to finish second and Joel "Cannon" Podelsky of Laurence Harbor ate 3 ¼ subs to finish third and snare the final slot in the championship field.

The Quick Chek New Jersey Festival of Ballooning added this new entertainment component for this year's annual event, working in conjunction with The Association of Independent Competitive Eaters (AICE).

The top three finishers in each event earned berths into the final. Professional eater Gentleman Joe Menchetti captured the first qualifier in Bridgewater by easily consuming five Quick Chek Original Toasted Italian subs. Fellow competitive eater Dominic "The Doginator" Cardo was second with 3 ¾ eaten subs and amateur Jeremy Moloughney of Sayreville was third with 2 ¾ eaten subs.

The champion donut and hot chicken wings eater, David "Coon Dog" O'Karma, one of the leading competitive eaters in the world, flew all the way in from his home in Akron, Ohio in order to compete in the second qualifier in Fairview on June 16. His trip was worth it as "Coon Dog" wolfed down 4 ½ of Quick Chek's Original Toasted Italian six-inch subs in the 10 minute contest time period to defeat 10 other competitors and earn an automatic berth in the championship. Fellow competitive eater Chris "The American" Schlesinger was second, eating 3 7/8 Italian subs and hometown amateur Pedro Montes of Fairview was close on his heels with 3 2/3 subs finished.

Tickets for the 2005 Quick Chek New Jersey Festival of Ballooning are now available for advance purchase at all Quick Chek Food Stores, providing festival-goers with discounts of up to 30 percent for the annual three-day event which kicks off on Friday, July 29 and continues through Sunday, July 31.

A portion of event proceeds from tickets purchased at Quick Chek Food Stores benefits the Children's Miracle Network.

The Quick Chek New Jersey Festival of Ballooning, located at Solberg Airport in Readington, NJ , is North America 's largest summertime family-oriented celebration of the magic of ballooning, featuring scores of rides and attractions for kids, parents and festival-goers of all ages. Hot air balloon ascensions with up to 125 sport and special-shape balloons are scheduled for Friday at 6:30 p.m., Saturday and Sunday at 6:30 a.m. and 6:30 p.m., wind and weather permitting.

|

Back to index...