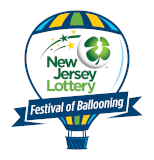 Countdown to Festival Fun

Until the 2020
Quick Chek New Jersey
Festival of Ballooning!
GIANT HOT AIR BALLOON TO VISIT TEWKSBURY ELEMENTARY SCHOOL

TO HONOR STUDENT ESSAY CONTEST WINNER

Over 1,000 Entries Received from around New Jersey

West Caldwell, NJ – Elizabeth Bialkin, a fourth-grade student from Tewksbury Elementary School, has been selected as the Grand Prize winner of the third annual "PNC Bank American Patriot Essay Contest." A 75-foot-tall hot air balloon will visit the school in mid June with local pilot Sally Mazzocchi of Madison providing students with a lesson on the science of hot air ballooning. In addition, Bialkin will receive a free ride in a hot air balloon during the 24th annual Quick Chek New Jersey Festival of Ballooning in Readington, July 28-30, 2006.

As part of its community outreach efforts through its association with the Quick Chek New Jersey Festival of Ballooning, the largest summertime hot air balloon festival in North America, PNC Bank asked New Jersey students in grades 2-12 to submit an essay on "What the American Flag Means to Me." Bialkin's essay was one of the more than 1,000 received from school children throughout the state. The winners were chosen by a panel of judges comprised of PNC Bank and Balloon Festival staff.

"It's wonderful to see that these children really feel a sense of patriotism and pride towards our nation's symbol," said Joe Whall, Director of Client and Community Relations for PNC Bank. "It's important that the future of our country understand what the American flag represents and remember why we salute it."

Bialkin and a friend will also get a free ride in a hot air balloon during the Saturday, July 29 morning ascension at the Festival. She will also receive four Air Jamaica Vacations Blue Sky Club tickets offering VIP amenities such as premium seating for balloon ascensions, balloon glows and concerts.

In her essay, Bialkin described her feelings on being adopted and brought to New Jersey from Guatemala. Her submission is reproduced in full as follows:

What the American Flag Means to Me
by Elizabeth Bialkin

I was born in Guatemala. When I was one year old, I was adopted by my American parents and brought here to New Jersey.

I dream of one day being an orthodontist. I know that if I work hard and do well in school, I can become one some day.

If I were still in Guatemala, I would probably end up as a farmer or a housekeeper, because poor girls there are discouraged from ever becoming more than that.

So when I see the American flag, it reminds me that, as a girl in America, I have the opportunity to make my dreams come true.

"The contest gave students the opportunity to uniquely express their patriotism and the response this year was tremendous," said Howard Freeman, Executive Producer of the Quick Chek New Jersey Festival of Ballooning. "It was very difficult to pick only one grand prize winner because all the essays were terrific."

Second place was awarded to Isabella Tighe, a third-grader from Our Lady of the Magnificat School in Kinnelon. She will receive a family four-pack of two adults and two children's tickets to the annual Festival plus four Festival color printed T-shirts. Sal Campbell, a second grader at Our Lady of Mount Carmel School in Tenafly, NJ was awarded third place and receive four tickets to the Festival.

Launched in 1983, the Quick Check New Jersey Festival of Ballooning in association with PNC Bank is the largest summertime hot air balloon festival in North America and the premier family entertainment event in New Jersey with more than 150,000 attendees over three days. The Festival features more than 200 attractions, including fireworks, musical performers, air shows, amusement rides, an Italian sub-eating contest and an arts & crafts marketplace.

PNC Bank is a member of The PNC Financial Services Group, Inc. (NYSE: PNC), one of the nation's largest diversified financial services organizations providing consumer and business banking; specialized services for corporations and government entities, including corporate banking, real estate finance and asset-based lending; wealth management; asset management and global fund services.

For further information about the 24th annual Quick Chek New Jersey Festival of Ballooning including tickets, call 1-800-HOT-AIR-9 (1-800-468-2479) or visit www.balloonfestival.com.

|

Back to index...