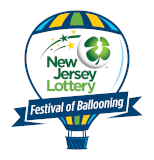 Countdown to Festival Fun

Until the 2020
Quick Chek New Jersey
Festival of Ballooning!


Breaking News>>

QuickChek New Jersey Festival of Ballooning
ranks among nation's top three nonsport
events in sponsorship longevity

By Express-Times Staff

February 17, 2010

Balloons rise over the crowd at the 26th Annual QuickChek New Jersey Festival of Ballooning in July 2008 at Solberg Airport in Readington Township.

The Readington Township-based convenience store chain Quick Chek announced today it is returning as sponsor of the annual balloon festival at Solberg Airport, earning hte event a rare spot among national recreation events.

The Quick Chek New Jersey Festival of Ballooning represents the third-longest-running, nonsports title sponsorship of a major event in the United States, Quick Chek said, citing sponsorship analysis firm IEG.

The three-day event in July will be the 18th consecutive sponsored by QuickChek, according to a news release. The events ahead of it, according to IEG's sponsorship longevity analysis, are the Macy's Thanksgiving Parade (83 years) and Southwest Airlines Chinese New Year Parade in San Fransico (20 years).

The 2010 balloon festival is the 28th annual. It is scheduled July 23-25 at the Readington Township airport. Quick Chek said the event draws more than 175,000 visitors each year. "

We're thrilled to have them back with us as we prepare for this year's event and celebrate 28 years of family fun in 2010

," said festival executive producer Howard Freeman, according to Quick Chek's news release.

|

Back to index...