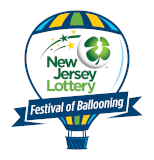 Countdown to Festival Fun

Until the 2020
Quick Chek New Jersey
Festival of Ballooning!




For Immediate Release

BALLOON FESTIVAL SPONSORSHIPS TAKING OFF
QUICK CHEK RETURNS AS TITLE SPONSOR

Sponsorship 3rd Longest Running in USA

Readington, NJ

--- Continuing to offer unique marketing opportunities that rise above all others in the heavily saturated and highly desirable New York-Philadelphia marketplace, the Quick Chek New Jersey Festival of Ballooning has announced that Quick Chek stores is returning as the event's title sponsor for the 18th consecutive year.

"We're very proud of the company we keep, said Festival Executive Producer Howard Freeman. "This is as much a part of Quick Chek's affection towards its customer as it is our feelings for them. We're thrilled to have them back with us as we prepare for this year's event and celebrate 28 years of family fun in 2010."

The 28th annual Quick Chek New Jersey Festival of Ballooning at Solberg Airport in Readington, NJ, is the largest summertime hot air balloon and music festival in North America. The three-day event, July 23-24-25, 2010, attracts upwards of 175,000 people and worldwide media coverage, a boom for consumer-oriented sponsors.

Quick Chek's involvement with the Festival is the third-longest running non-sports title sponsorship of a major event in the United States following Macy's Thanksgiving Parade (83 years) and the Southwest Airlines Chinese New Year Parade in San Francisco (20 years) according to IEG, the world's leading authority on sponsorship.

Devoted to providing convenient shopping blended with an expansive range of fresh products and services, the Whitehouse Station, NJ-based company is a market leader in food service with an exceptional fresh coffee and fresh food program. Operating more than 120 retail locations in New Jersey and Southern New York, Quick Chek's locations include 12 pharmacy stores and 24 locations with fuel.

The company recently received the Convenience Retailing University Marketing Award.

"Quick Chek has embraced the Festival from the very beginning and we share a common bond in being involved in our community," added Freeman. "They are truly our partner in making this the greatest event of its kind. From their many on-site activities during the Festival to serving as our exclusive retail outlet when tickets go on sale in June, they are working with us to make our attendees' experience more enjoyable each year."

"We are well known for many things, such as our guaranteed fresh coffee, our fresh subs, no fee ATMs, great friendly people, and of course, our sponsorship of the Quick Chek New Jersey Festival of Ballooning," said Dean Durling, President and CEO of Quick Chek. "We are proud to be the best convenience marketer in the New York metropolitan area, so it's only natural that we host the biggest summertime balloon and music festival in the U.S. The Festival has proven to be a great platform to showcase our products, our dedication to customer service, and our pride in our community. We invite other marketers and the public to come join us and 175,000 of our closest friend for the greatest family entertainment of its kind."

Each year Quick Chek wows Festival-goers with its own unique, special-shaped hot air balloon. Attendees will also be impressed by their latest fresh food offerings, which will be available in the huge Quick Chek store on site at the Festival. This 2,700-square-foot replica store offers fresh brewed coffee, restaurant quality food including delicious oven-toasted subs, signature sandwiches, salads, wraps, breakfast sandwiches, and thirst-quenching iced coffee.

Continuing their dedication to customer satisfaction, the enormous Quick Chek Entertainment Tent will once again provide engaging age-appropriate children's interactive activities, musical performances, and magic shows. The Festival provides branding opportunities for Quick Chek to unveil or showcase new products; attendees were invited to "Feel the Heat" as the company launched its new line of quarter-pound Angus beef burgers last summer.

The Quick Chek New Jersey Festival of Ballooning features the awe-inspiring spectacle of up to 125 colorful hot air balloons taking to the skies five times throughout the weekend and three days of morning-through-night family entertainment. This includes a fireworks extravaganza; a nighttime hot air balloon glow; live musical performances from Grammy Award winners, Rock-and-Roll Hall of Famers and up-and-coming artists; children's entertainment, mobile marketing and interactive exhibits sponsored by leading brands such as AT&T, Kraft, NASA and the NBA; as well as providing selling and sampling opportunities for hundreds of arts and crafters and vendors.

"The Festival provides many unique opportunities for brands to rise above the clutter and successfully reach their target audience and achieve their marketing goals," said Freeman, whose numerous pre-Festival community outreach programs include bringing 75-foot-tall, corporate-sponsored balloons into key media markets in New Jersey, New York and Pennsylvania.

To keep the Festival appealing to new and returning attendees, Freeman brings in new special-shaped balloons and attractions from around the world. He has also extended his audience reach to new demographics by bringing in concerts specifically geared towards teens and tweens; the Jonas Brothers, Disney's Demi Lovato, and ABC Family's Meaghan Martin have performed in each of the last three years to huge crowds.

The Festival also believes in "doing well by doing good," raising $1.7 million for local and regional charities and non-profit organizations including the Children's Miracle Network specialized in children's hospitals. Its annual economic impact of approximately $12 million has also been a boon to area businesses and the state's travel and tourism coffers.

For additional information about the Festival's sponsorship and marketing opportunities, please call 1-800-HOT-AIR9 or visit online at

www.balloonfestival.com

.


###

|

Back to index...