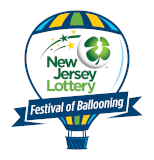 Countdown to Festival Fun

Until the 2020
Quick Chek New Jersey
Festival of Ballooning!





For Immediate Release


BALLOON FESTIVAL OFFERS GREAT RETURN ON INVESTMENT
PNC RENEWS KEY SPONSORSHIP ROLE

Readington, NJ

--- The Quick Chek New Jersey Festival of Ballooning has a great deal to offer its attendees, from the magic of ballooning to family entertainment and great live musical performances. Companies who support the Festival feel it has a lot to offer, too, with PNC understanding this as well as anyone.

PNC marks the second major sponsor announcement for the Festival, following Quick Chek stores extension of it's title sponsorship of the July 23-24-25, 2010 event. The three-day Festival at Solberg Airport in Readington, NJ- halfway between New York City and Philadelphia- attracts upwards of 175,000 people and worldwide media coverage in the nation's most coveted media and consumer marketplace.

"PNC has been a great partner and is a great example of how a company can maximize its investment and commitment, extending a three-day Festival into a five-month long promotional period," said Howard Freeman, the Festival's Executive Producer. "They understand what we're about and activate their partnership with us long before the Festival begins. Their involvement allows us to do many great things for the community throughout the year, especially for school children. Together, we've made the Quick Chek New Jersey Festival of Ballooning in Association with PNC the premier family entertainment event that it is."

"The Quick Chek New Jersey Festival of Ballooning in Association with PNC is a valued sponsorship and a terrific celebration of the summer season. It's fun, exciting, family-oriented and community-minded. The Festival has achieved a very special place among all the events held in our state. Like PNC, everyone looks forward to coming back year-after year," said Joseph Whall, PNC Senior Vice President and Director of Client and Community Relations.

PNC's activation begins with its seventh annual PNC "American Patriot Essay Contest." During the months of March and April, school children in grades 2-12 throughout the state are encouraged to write a short essay about "What the American Flag Means to Me." The Grand Prize winner receives a visit by one of the Festival's gigantic, 75-foot-tall hot air balloons to their school in June. The winner also receives VIP tickets and their very own hot air balloon ride at the Festival in July.

In the spring, PNC's "Grow Up Great" school readiness program introduces the magic of ballooning to preschool children. Providing a very unique, hands-on learning experience, hundreds of children ages 3 to 5 have the opportunity to step inside a cold inflated balloon to experience thrills and visual attractions as they go outdoors to study the world around them in May and June.

PNC's "Grow Up Great" program is the most comprehensive corporate-based school readiness program in the country, a 10-year, $100 million investment dedicated to help produce stronger, smarter, and healthier children, families and communities, preparing young children for school and life.

On Flag Day in June, the festival and PNC honor American by inflating the PNC American Flag Balloon, a five-story tall hot air balloon that is the largest free-flying American flag in the world. This annual event has been broadcast live by the New York morning shows and captured by wire services and major daily newspaper photographers.

PNC is just as busy during the Festival, offering attendees many great experiential activities. The PNC American Flag balloon, a Festival favorite, takes flight during each of the Festival's five scheduled mass ascensions. PNC also delights in creating opportunities for children to use their imagination, such as last year's "Grow Up Great Mobile Learning Adventure." They also provide crowd-pleasing activities for grown-ups, too, presenting the Festival's concert series headliner on Sunday afternoon.

As a result of this renewal, a contribution will also be made to one of the Festivals non-profit organizations, in addition to the partnership's numerous pre-Festival and on-site community-oriented programs.

The PNC Financial Services Group, Inc. (

www.pnc.com

) is one of the nation's largest diversified financial services organizations providing retail and business banking; residential mortgage banking; specialized services for corporations and government entities, including corporate banking, real estate finance and asset-based lending; wealth management; asset management and global fund services.

For additional information about Festival sponsorship and marketing opportunities, please call 1-800-HOT-AIR9 or visit online at

www.balloonfestival.com

.


###


MEDIA CONTACT:
Howard Freeman, Quick Chek NJ Festival of Ballooning, 973-882-5464
Joseph Whall/Jason Beyersdorfer, PNC, 732-220-3055
Russ Mensch, Mensch & Company, Inc., 201-797-2448

|

Back to index...